New Diorama and Underbelly 2019 Untapped Award winners announced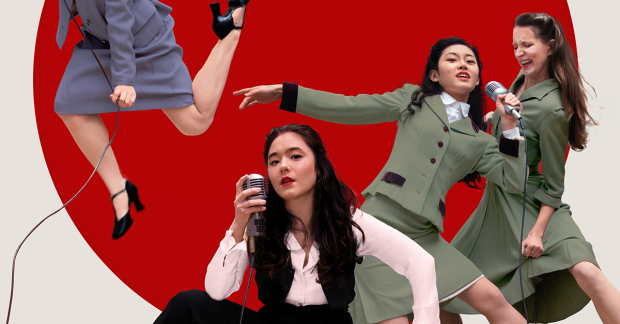 The winners of the 2019 New Diorama Theatre and Underbelly Untapped Award have been revealed.
The award, set up last year by the London venue and Edinburgh Fringe organiser, aims to promote emerging and established companies and give them the means to produce a full-length Edinburgh Fringe run.
Chosen from 198 applicants, the three winning companies will present their shows for a month at the 2019 Fringe, guarantee-free, as well as receiving an enhanced split of ticket proceeds and receive a £3,000 grant.
The three winning companies are Burnt Lemon (responsible for last year's The Half Moon Shania), Barrel Organ (previous productions include anyone's guess how we got here) and Poltergeist (who presented Lights Over Tesco Car Park in 2018).
Poltergeist will return with Art Heist, a play about three thieves who break into an art gallery on the same night. It will run in the Underbelly's Big Belly throughout the Fringe. Burnt Lemon's show is Tokyo Rose, based on the true story of Japanese American comedian Iva Toguri D'Aquino who was accused of being a war propagandist. Barrel Organ's show is Conspiracy, about the inner world of conspiracy theorists.
All three shows will run at the Underbelly Cowgate for the full month of the Edinburgh Fringe.
The New Diorama's artistic director David Byrne said: "It's getting harder every year for theatre companies and ensemble-led work to showcase at the Edinburgh Festival Fringe. Thanks to the incredible applications we received, New Diorama's partnership with Underbelly, supported by the brilliant Arts Council England, will, yet again, be some of the best work presented at the festival."
Last year's winners, Breach Theatre, ThisEgg and Nouveau Riche, have gone on to win a number of awards between them and performed at venues across the UK after premiering at the Edinburgh Fringe.