Incoming Festival 2019 line-up announced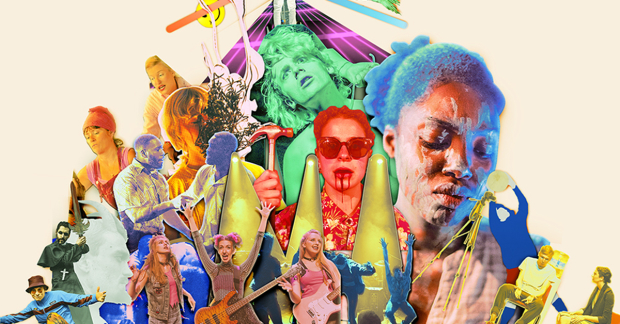 The line-up for this year's Incoming Festival has been revealed.
Running at London's New Diorama Theatre, Manchester's HOME and Bristol's Tobacco Factory Theatres, the festival recognises exciting emerging companies from across the UK and Ireland.
Appearing in this year's festival will be 15 shows, composed of The Pappyshow's Girls (which is about to appear at VAULT Festival), Malaprop Theatre's Edinburgh hit Everything Not Saved, Strictly Arts' production of Camilla Whitehill's Freeman, Wildcard's award-winning gig theatre show Electrolyte and the award-winning Burnt Lemon's The Half Moon Shania.
Returning companies include Police Cops, who will present new black comedy Badass Be Thy Name, a vampire-slaying epic, as well as Sh!t Theatre, who will stage Sh!t Theatre Drink Rum with Expats, a look at what makes a home. Following its show Left My Desk which ran at Incoming in 2018, theatre company Lost Watch will present new piece Socks and Shorts Included.
Also appearing will be Zanetti Productions' Fringe First-winning The Basement Tapes, Sleepless Theatre's Nine Foot Nine, which incorporates BSL and captioned text into every performance and This Noise's No One Is Coming To Save You, which returns after being part of Bunker Theatre's Breaking Out season and the Edinburgh Festival in 2018. Sounds Like Chaos will present a new show for and with young people entitled Wow Everything Is Amazing and Chalk Line Theatre will stage Testament, exploring the boundaries between theatre and cinema.
Two shows, selected at this year's National Student Drama Festival, will be announced in April.
The festival's senior producer Helen Matravers said: "This year's Incoming couldn't be more exciting. For the first time in the festival's history, we have worked with some of the country's leading voices in theatre to curate this incredible line-up." Incoming Festival co-director Jake Orr added: "This year's lineup is our best yet, and continues in our mission to present more outstanding emerging theatre at accessible prices to more audiences."
The festival runs from 24 to 30 June in London and Manchester (with tickets on sale now) and in Bristol from 26 to 30 June (with tickets on sale in March). All seats are priced at £5.