New Diorama Theatre announces new producing model to help emerging companies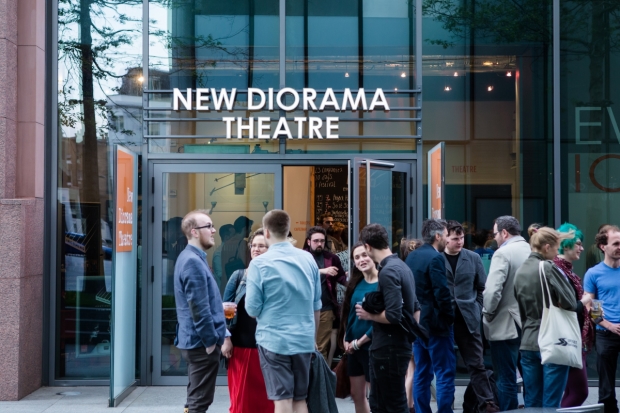 The New Diorama Theatre has announced a radical new way of programming, aimed to support emerging theatre companies.
In a Twitter thread, the theatre put forward its future programming plans which includes reducing the number of companies presented in the main season from 30 to seven.
Those seven companies will be offered a five week run along with £10,000 investment for each group. On top of that, once 50 per cent of the tickets for a run have been sold, the theatre and the company will split the remaining box office 50/50.
Press and marketing for each show will be dealt with in-house, which includes flyers, posters and advertising. The theatre has also teamed up with venue partners including the Royal & Derngate, the Barbican and 59E59 to offer them first option on transfers and support.
Ticket prices will be standardised across the season and £3 preview tickets will be made available for those on Job Seeker's Allowance. New Diorama will also be introducing diversity targets, to increase the number of disabled, d/Deaf, black, Asian and minority ethnic artists working on and off stage. The theatre also plans to work with each company to make joint claims for tax relief.
The theatre's statement read: "Every year it gets more difficult for emerging and mid-career companies to work Off-West End. The proliferation of 'festival programming' means emerging creatives are often capped on small box office splits for very limited performance runs with no chance to build audiences…
"We want to give artists all they need to make their best work: work that's high quality, accessible, and open to all."
The theatre still intends to programme Two Night Stands, Incoming Festival and deliver its artist development programme.