Natasha Barnes, Vikki Stone and Bronté Barbé join Lauren Samuels and Lucie Jones in LMTO Girlfriends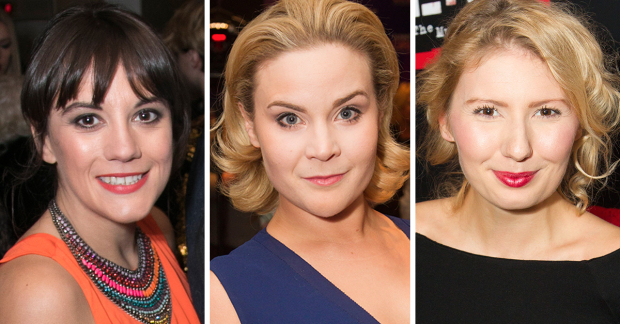 ---
Buy the newly released recording of LMTO's Girlfriends concert here
---
Casting has been announced for LMTO's new concert performance of Howard Goodall's Girlfriends, which runs at Bishopsgate Institute on 2 and 3 November.
Set during the Second World War, the piece follows recruits of the Women's Auxiliary Air Force.
Leading the cast are the previously announced Lucie Jones (Legally Blonde) as Lou and Lauren Samuels (Bend It Like Beckham) as Amy. They are joined by Natasha Barnes (Wasted) as Sally, Bronté Barbé (Beautiful) as Jane, Vikki Stone (Aladdin) as Jasmine and Rob Houchen (Eugenius!) as Guy. The ensemble includes Lisa Bridge, Charlotte Clitherow, and Tara Divina with further casting to be announced.
Directed by Bronagh Lagan, the concert will feature new orchestrations by Simon Nathan and Goodall, and the London Musical Theatre Orchestra will be conducted by Freddie Tapner and led by Debs White.
Goodall said: "My musical Girlfriends first came to the West End 30 years ago, it's been seen multiple times across the UK, in Dutch in The Netherlands and at Arlington National Cemetery in Virginia in the meantime, and now it returns to London, which is a wonderful moment for me as its composer-lyricist."
The concert performance will be recorded and released as a live cast album after the performances.