Judi Dench joins Aidan Turner and Michael Grandage at Lieutenant of Inishmore gala night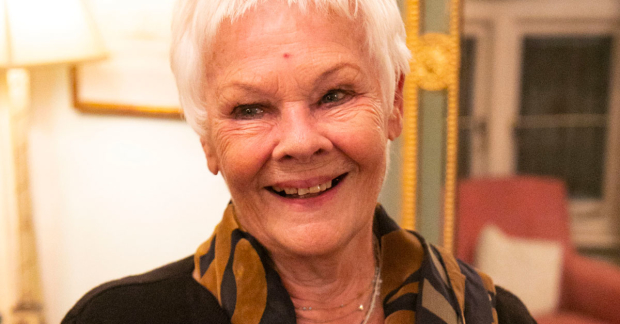 Judi Dench joined Michael Grandage, her partner David Mills, Aidan Turner and the cast of Lieutenant of Inishmore last night for a gala night in aid of MGCfutures.
The event was held to raise money for Michael Grandage's endeavour, which is designed to help guide and support the theatre makers of the future. The full price of each ticket was donated to the bursary.
The third annual MGCfutures Bursary Programme was announced in July this year, inviting people to apply for bursaries from £500 to £5,000 to support careers across the theatre industry. This year's bursary includes a partnership with the Gate Theatre to offer £2,500 to a BAME designer to work as a design assistant on a show in the Gate's new season.
MGCfutures patron Dench attended the evening, which saw the cast celebrate with producers and past bursary winners.
Last year's bursary winners include Samuel Bailey, Poonam Brah, Ellie Dubois, Ash J Woodward, Alex Turner and Daniel Turner.
The Lieutenant of Inishmore is currently running in the West End starring Turner as Padraic.