James Sutton to star in Queen's Theatre Hornchurch's Rope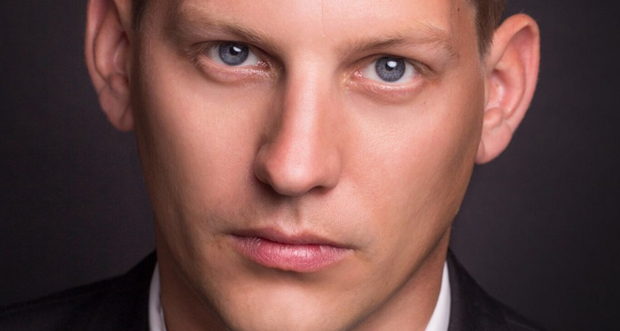 Hollyoaks actor James Sutton will star in the new adaptation of Patrick Hamilton's Rope, which opens next month at Queen's Theatre Hornchurch.
Sutton appeared in Hollyoaks for over 11 years as John Paul McQueen, and also portrayed Ryan Lamb in Emmerdale from 2009 to 2011. In Rope, Sutton will play Charles Granillo.
He will be joined by Janet Amsden, Cara Chase, Sam Jenkins-Shaw, George Kemp, Fred Lancaster, Nico Pimparé and Phoebe Sparrow.
A collaboration between Queen's Theatre and the New Wolsey Theatre, Hamilton's show is a tense thriller about a group of men attempting to cover up a murder. It was famously adapted into a film by Alfred Hitchcock in 1948, starring James Stewart and Joan Chandler.
The production will be directed by Queen's Theatre's artistic director Douglas Rintoul, who reunites with Sutton after he directed the actor in As You Like It at the Royal Welsh College of Music & Drama. The show also has design by Ruari Murchison, lighting design by Mark Dymock and sound design by Yvonne Gilbert.
After completing its run in Hornchurch, it will transfer to the New Wolsey Theatre from 7 to 17 March.
The venue has also announced it has extended its run of a new revival of Priscilla, Queen of the Desert by a week, with tickets now on sale.
Rope will run at Queen's Theatre Hornchurch from 15 February to 3 March.