Instructions for Correct Assembly at the Royal Court: first look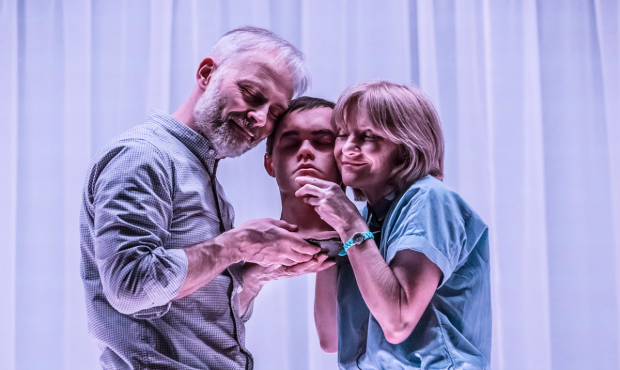 As Thomas Eccleshare's new play Instructions for Correct Assembly prepares to open at the Royal Court, we get a first look at the show on stage.
Directed by the venue's associate director Hamish Pirie (Goats), the piece has design by Cai Dyfan, lighting by Jack Knowles, composition by Duramaney Kamara, sound design by Helen Skiera, movement direction by Vicki Manderson and illusions by Paul Kieve.
It stars Mark Bonnar and Jane Horrocks, and follows a couple trying to create the perfect son for themselves. Talking about the project, Eccleshare said: "it is set in an alternative present. It's about perfection and what perfection looks like."
Instructions for Correct Assembly runs at the Royal Court from 13 April to 19 May with previews from now.