Exclusive: Casting announced for new rock musical Lizzie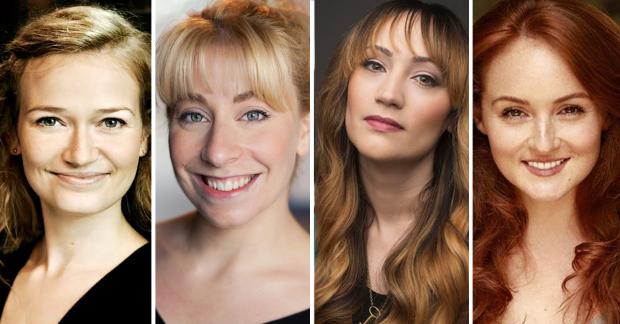 Casting has been announced for the UK premiere of new rock musical Lizzie.
Broadway star Eden Espinosa (Wicked) has joined the cast, taking over from the previously announced Ciara Renée who has pulled out due to a scheduling conflict.
Espinosa will be joined by Jodie Jacobs (Carrie, 27), Bleu Woodward (Kinky Boots) and Bjørg Gamst (The Little Mermaid).
Based on a true story, Lizzie, which opens at Greenwich Theatre in February, is set in New England in 1892, and focuses on the trial of Lizzie Borden, who was put on trial for murder after her parents were axed to death in their own home.
Lizzie has music by Steven Cheslik-DeMeyer and Alan Stevens Hewitt, lyrics by Cheslik-DeMeyer and Tim Maner and a book by Maner. It will be directed by Victoria Bussert, and is produced by Aria Entertainment and Fredericia Theater in Denmark, where the production will receive its world premiere in January.
Katy Lipson of Aria Entertainment said: "Lizzie is one of those contemporary, chamber and also commercial new musicals which instantly grabbed my attention due to its vibrant rock score and dark subject matter.
"We are excited to be working with an incredible international cast and can't wait to help introduce this phenomenal piece to the UK."
Lizzie runs at Greenwich Theatre from 24 February to 12 March 2017, with previews from 22 February.