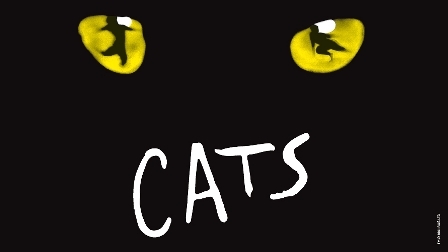 Winner of seven Tonys and two Olivier awards in 21 years in the West End, Andrew Lloyd Webber's Cats (David Ian Productions) cavorts onto the stage in an international tour.
It may have staying power but there is no plot, no book and few memorable tunes however the spectacle is superb.
And what a limber, lithe lot they are.
Up to 28 carefully chosen dancer/singer/acrobats (well mostly) vibrantly populate the stage in Miriam Kingsley's skintight leotards and furry ears to bring TS Eliot's Old Possum's Book Of Practical Cats' to life.
These are the Jellicle Cats, gathered for the annual choosing of the cat to be reincarnated, and meanwhile preening and strutting their stuff.
A parade of maraudering moggies introduce themselves with song and dance – and the odd excursion into the audience for a bit of stroking and purring – interrupted by the dashingly elusive rogue Macavity ready for a feline face-off and a scragbag Grizabella who hopes to be accepted back into the gang. And that's it really.
This is one tremendous cast with not an unsure foot amongst them as they leap and skitter over the junkyard set, from detritus to discarded oven, car bumper to tractor tyre in a whirl of fur and rhythm.
But just how do they have enough breath to sing with Chrissie Cartwright's exacting recreation of the original Gillian Lynne choreography demanding legs behind ears, high speed acrobatics and more? Yet the diction is crystal clear and the sound (including from a secreted Orchestra superbly directed by Anthony Gabriele) precise.
The score sweeps from jazz to rock to music hall with little to remember but there are even tap-dancing Busby Berkleyesque cockroaches, tigers and a dash of the Orient to ring the changes.
Sophia Ragavelas is sweetly strident in her rendering of Memory; Filippo Strocchi is all swaggering glam rock and snaky hips as Rum Tum Tigger; Cassie Clare uber-mysterious and slinky as Cassandra, acrobatic duo Mungojerrie and Rumpleteazer are breathtaking while the show is stolen by Rambert trained Joseph Poulton particularly as the enchanting and high-octane Mr Mistoffelees. There was also an unnamed vivacious swing cat – in yellow – of particular note but name unknown.