Royal Court's new season includes verbatim NHS play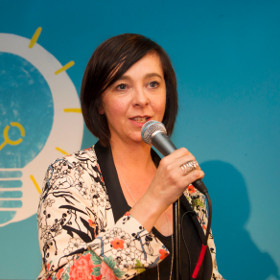 The Royal Court will stage a verbatim play about the NHS in the run-up to the General Election.
Written by Michael Wynne and directed by Debbie Hannan, Lucy Morrison and Hamish Pirie, Who Cares will run from 10 April to 16 May 2015.
"The NHS has become one of the most criticised yet vital parts of our society and the debate around it will play an important part in the run up to the Election," said artistic director Vicky Featherstone.
She added that the play, which has been in development for 18 months, will take audiences "on a journey throughout the entire building of the Royal Court".
The cast includes Philip Arditti, Robert Bathurst, Elizabeth Berrington, Paul Hickey, Martina Laird, Nathaniel Martello-White and Eileen O'Brien.
Other highlights of the new season include debbie tucker green's return to the Court with her new play hang (11 June-18 July), starring Marianne Jean-Baptiste and Claire Rushbrook in the Jerwood Theatre Downstairs.
And award-winning playwright Gary Owen makes his Royal Court debut with Violence and Son, directed by Hamish Pirie in the Jerwood Theatre Upstairs from 3 June to 11 July.
Elsewhere, as previously announced Nick Payne's acclaimed play Constellations embarks on a tour to eight regional venues in the Spring. And new short plays written by 8 to 11 year-olds will be showcased as Primetime in the Theatre Upstairs from 18 to 25 July.
Featherstone added: "The plays in this season seem to be all about society – the big themes of how we live together as a community in an ordered way with shared laws, morals and desires and the challenges that brings.
"The work over the next few months continues our commitment to make questioning and challenging theatre, with the writers giving us insight into the world around us in morally complex and innovative ways."