Oscar Wilde musical wins Leicester Square Theatre award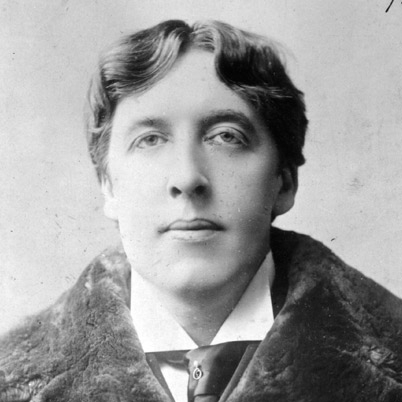 A new musical based on the letter Oscar Wilde wrote to his young lover, Bosie, from his prison cell in Reading jail in 1897, has won Leicester Square Theatre's inaugural competition The New Musical Project.
De Profundis, which features musical and lyrics by Paul Dale Vickers, will now premiere in a six-week season in The Lounge at Leicester Square Theatre from 1 May to 8 June 2014.
Starring Alastair Brookshaw as Wilde, it's directed by Katie Pesskin with musical direction by Michael Riley.
According to press material, the show "has taken Wilde's 50,000-word letter (Latin translation 'from the depths') and set the words of one of English literature's greatest wordsmiths to a stunning score to tell a story of love, loss and freedom."
More than 100 musicals were considered as part of The New Musical Project. Six projects were chosen as finalists and showcases of them were produced and directed by Stuart Saint and Katie Pesskin.
Vickers said of his winning piece: "Much of the lyrical content is taken directly from the letter with some invention required to tie ideas together. De Profundis is a piece of musical theatre in the conventional sense; however, I am experimenting with form in terms of structure as the piece is essentially an elaborate soliloquy."