Nicole Scherzinger leads cast of Cats revival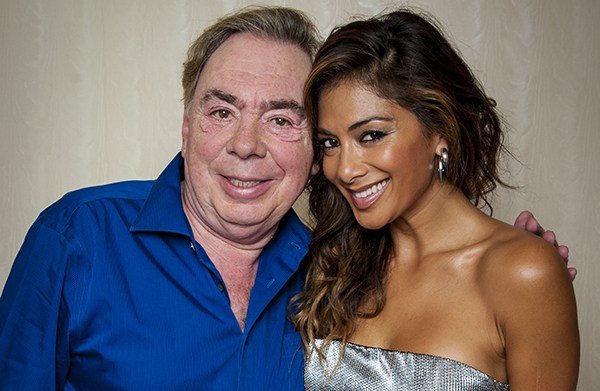 Former Pussycat Doll Nicole Scherzinger will make her West End stage debut later this year when she takes to the London Palladium stage as Grizabella in Andrew Lloyd Webber's record-breaking musical Cats.
As announced earlier this year, the musical directed by Trevor Nunn and choreographer by Gillian Lynne, will return to the West End for a strictly limited run from 6 December 2014.
Lloyd Webber announced the casting last night during filming for Sunday Night at the Palladium, Cats will be performing on the ITV show alongside Scherzinger on Sunday.
Having trained in theatre and dance at the Wright State University in Ohio, Scherzinger found fame with American pop group the Pussycat Dolls who have sold 50 million records worldwide. She has since enjoyed success as a solo artist, selling 16 million records and having number one singles in the UK. In 2011 she joined the UK version of the X Factor as a judge and also performed one of Lloyd Webber's songs at the Royal Variety Performance, "Phantom of the Opera" alongside John-Owen-Jones, Ramin Karimloo, Earl Carpenter and Simon Bowman.
Zizi Strallen (niece of Bonnie Langford, sister of Summer, Scarlett and Sasi) also joins the cast as Demeter alongside Cameron Ball (Macavity/Admetus), Kathryn Barnes (Tantomile), Cassie Clare (Cassandra), Ross Finnie (Skimbleshanks), Charlene Ford (Bombalurina), Adam Lake (Alonzo), Paul F Monaghan (Bustopher Jones/Asparagus/Growl Tiger), Joel Morris (Carbucketty), Natasha Mould (Jemima), Benjamin Mundy (Coricopat), Joseph Poulton (Quaxo/Mistoffelees), Nicholas Pound (Old Deuteronomy), Sophie Ragavelas (alternate Grizabella), Clare Rickard (Jellylorum/ Griddlebone), Adam Salter (Bill Bailey), Laurie Scarth (Jennyanydots), Hannah Kenna Thomas (Victoria/White Cat), Callum Train (Munkustrap) and Dawn Williams (Rumpleteazer) who are joined by swings Ryan Gover, Barry Haywood, Alice Jane, Grace McKee, Dane Quixall and Libby Watts.