National Theatre announces further details of 2015 programme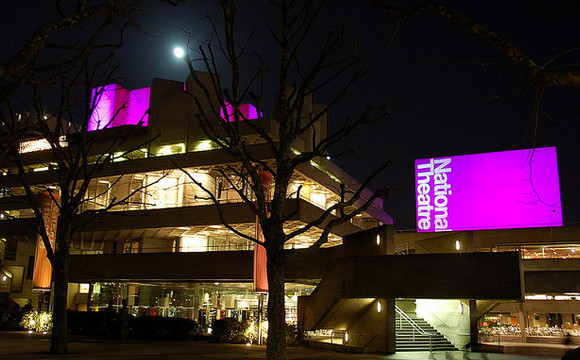 The National Theatre has confirmed dates for Tom Stoppard's new play in the NT Dorfman, as well details of new works by Tanya Ronder and Sam Holcroft and a revival of Shaw's Man and Superman starring Ralph Fiennes.
Stoppard's The Hard Problem – his first new play since Rock 'n' Roll in 2006 – will premiere in the Dorfman, which opens later this month with Imelda Marcos musical Here Lies Love, on 28 January 2015 (previews from 20 January).
As previously announced, the cast includes Olivia Vinall, Vera Chok, Jonathan Coy, Damien Molony, Lucy Robinson and Parth Thakerar.
According to press material: "Hilary (played by Vinall), a young psychology researcher at a brainscience institute, is nursing a private sorrow and a troubling question at work, where psychology and biology meet. If there is nothing but matter, what is consciousness? This is 'the hard problem' which puts Hilary at odds with her colleagues who include her first mentor Spike, her boss Leo and the billionaire founder of the institute, Jerry."
Meanwhile, in the NT Lyttleton, Tanya Ronder's adaptation of Shahid Nadeem's play Dara will open in the Lyttleton on 27 January (previews from 20 January), directed by Nadia Fall.
Nadeem's play, originally performed by Ajoka Theatre, Pakistan, is set in the imperial court of 17th century Mughal India, where two brothers, whose mother's death inspired the Taj Mahal, vie to be heir to this Muslim empire.
Ronder, who is the wife of incoming National artistic director Rufus Norris, has previously written Table and an adaptation of Pirandello's Liolá for the venue.
The cast of Dara, which runs in rep until 4 April, includes Nathalie Armin, Rudi Dharmalingam, Vincent Ebrahim, Ranjit Krishnamma, Anjli Mohindra, Anneika Rose, Chook Sibtain and Anjana Vasan.
Fiennes in Superman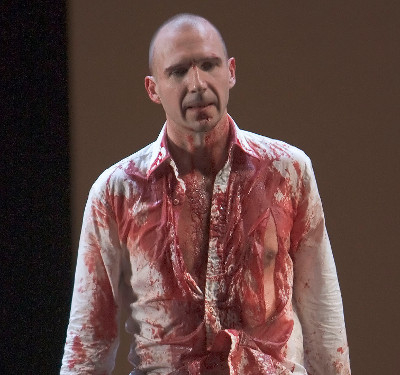 The National also today confirmed dates of its upcoming revival of George Bernard Shaw's Man and Superman, which stars Ralph Fiennes as avowed bachelor Jack Tanner, loosely modelled on Don Juan.
Simon Godwin's revival runs in the Lyttelton from 25 February to 17 May (previews from 17 February), including an NT Live screening on 14 May. The cast also includes Tim McMullan and Indira Varma.
Fiennes' last role at the National was the title role in Oedipus 2008. His recent film roles include The Grand Budapest Hotel, Skyfall, and Voldemort in the Harry Potter series.
Meanwhile the Dorfman will host Sam Holcroft's new play Rules for Living, which opens on 24 March (previews from 13 March), directed by Marianne Elliott (The Curious Incident of the Dog in the Night-time).
According to press material: "Everyone creates their own coping strategies or rules for living. But what happens when an extended family gathers in the kitchen for a traditional Christmas and they each follow those rules, rigidly?"
Holcroft's work for the NT includes Edgar & Annabel, staged as part of 'Double Feature' in the Paintframe, and The Wardrobe for NT Connections; she was the 2013 writer-in-residence at the National Theatre Studio.
The National also announced today that Lisa Burger is to become executive director, promoted from her current role as chief operating officer, working alongside incoming chief executive Tessa Ross and artistic director Rufus Norris, who succeeds Nicholas Hytner in April.
Tessa Ross said: "It gives me great pleasure to announce Lisa in her new role. She brings exceptional qualities to the executive and the NT has already benefited for many years from her huge intelligence and dedication. Rufus and I look forward very much to this next chapter with her."