NT Live helps National to 4.3m audience reach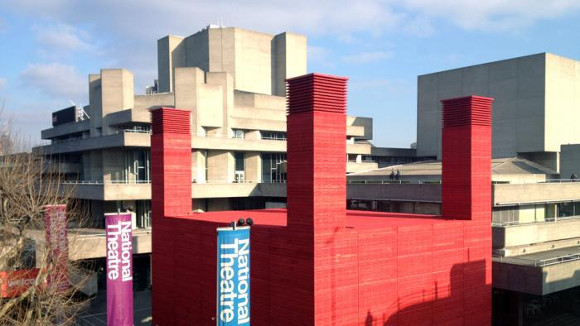 The National Theatre reached a worldwide paying audience of 4.3million people in the past 12 months, according to the venue's 2013-14 annual report which was published today.
Of that 4.3million figure, almost 1.5million were via NT Live, which has seen its audience grow by 200 percent since this time last year. The majority of that audience (62 percent) is within the UK. There are now 550 UK cinemas showing NT Live productions.
Outgoing artistic director Nicholas Hytner said: "NT Live now brings our work to all corners of the country, and indeed of the globe. I spoke at the Galway Festival recently to an audience that was almost as familiar with what we do on the South Bank as the London audience is."
Also reported today was an average attendance at the South Bank venue of 89 percent (down from 90 percent last year), with 33 percent being first-time bookers.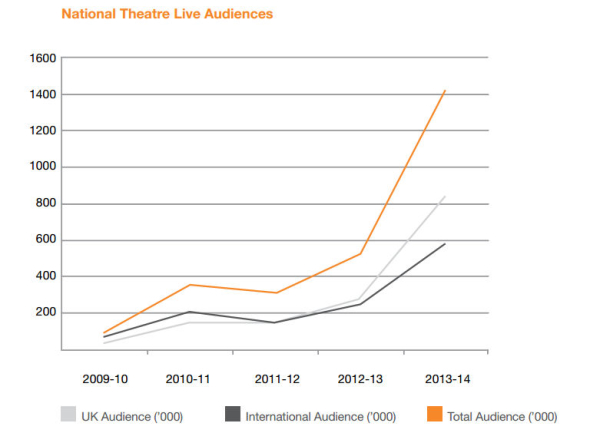 In a year in which the venue celebrated its 50th anniversary with a star-studded gala and a visit from The Queen, it presented 32 new plays, 19 of which were written or co-written by women.
Crucially, an overall break-even financial result was achieved on an income of £100million, of which 65 percent was box office receipts. Arts Council funding, which has declined 25 percent in real terms since 2010-11, represented 17 percent of the NT's turnover.
Revenues were boosted by an 11-city UK tour of War Horse, which also continues in the West End, and other ongoing productions One Man, Two Guvnors and The Curious Incident of the Dog in the Night-Time.
Hytner, who steps down in March, added: "For the last 11 years I have been galvanised by every part of the National's mission. I have been bowled over by the quality of our actors and the daring of our writers and directors.
"I cannot sign off without saying unequivocally that Nick Starr and Lisa Burger have been the two main reasons why I am, for the eleventh consecutive year, able to produce a report that is testament to the National's continuing rude health."