Janie Dee, Joanna Riding and cast of Follies to appear in Underbelly Festival South Bank concert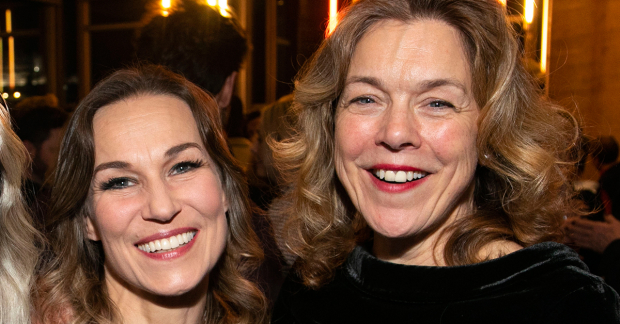 Cast members from the National Theatre's current production of Follies will appear in a special concert at the Underbelly Festival on the South Bank in May.
Directed by Josh Seymour with musical direction by Stefan Bednarczyk, the concert will reflect on the recent National production (which closes at the end of this week) and will see cast members perform songs that have defined them across their career.
Those appearing at the Underbelly's Spiegeltent from the National's production include Lindsay Atherton, Janie Dee, Vanessa Fisher, Caroline Fitzgerald, Geraldine Fitzgerald, Adrian Grove, Alex Hanson, Alyn Hawke, Aimee Hodnett, Dawn Hope, Alison Langer, Sarah-Marie Maxwell, Ian McLarnon, Rohan Richards, Jo Riding, Gemma Sutton and Christine Tucker.
Dee said: "The experience of Follies has been epic. To celebrate and reflect on this incredible piece and the success of our production, we have put together a show where we speak and sing individually about our lives and careers, and how Follies echoed and resonated. Sometimes hilarious and sometimes moving but always personal. We hope that you will come and join us to listen to the stories of dancers…singers…actors… who find themselves looking back after the show closes. Maybe elongating the moment before having to let go."
The concerts run from 13 to 16 May as part of this year's Underbelly Festival, with tickets from £17.50.