Follies cast recording released on Spotify and iTunes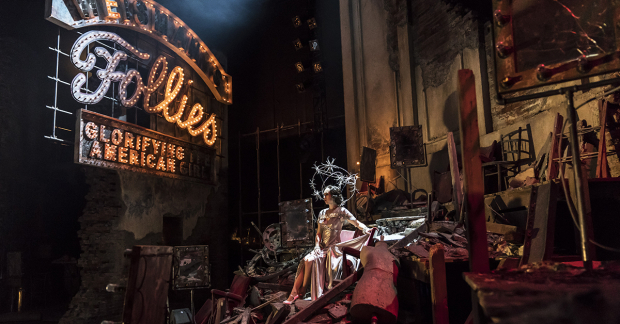 The cast recording of Dominic Cooke's production of Follies has been released on Spotify and iTunes.
The recording features the cast of the 2017 revival, including Imelda Staunton, Janie Dee, Tracie Bennett, Philip Quast, Bruce Graham and Zizi Strallen.
The production opened at the National Theatre in September 2017 to rave reviews, including a four-star write up from WhatsOnStage's Sarah Crompton.
The show returns to the National Theatre in February 2019 with a cast including Joanna Riding, Alexander Hanson, Janie Dee and Peter Forbes, Julie Armstrong, Lindsay Atherton, Josephine Barstow, Rosanna Bates, Jeremy Batt, Tracie Bennett (who was nominated for an Olivier Award for her performance), Billy Boyle, Kaye Brown, Anouska Eaton, Liz Ewing, Caroline Fitzgerald, Vanessa Fisher, Geraldine Fitzgerald, Bruce Graham and Adrian Grove.
Cooke's production has Olivier Award-winning designs by Vicki Mortimer, choreography by Bill Deamer, music supervision by Nicholas Skilbeck, orchestrations by Jonathan Tunick with Josh Clayton, music direction by Nigel Lilley, lighting by Paule Constable and sound by Paul Groothuis.