Catherine Love: My top theatre picks for July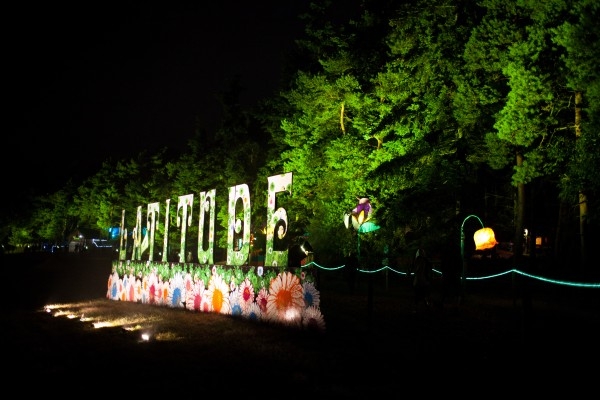 July can feel like a bit of a prelude to the
Edinburgh Fringe
in August – the calm before the storm – but there is still plenty to see around the country before half of the theatre community decamps to the Royal Mile. For those of you staying at home during August, Edinburgh previews offer a chance to get a sneak peek at some of the shows that will be making waves on the Fringe. Battersea Arts Centre in particular has an impressive pre-Edinburgh line-up of theatre and comedy this year, including work from
Josie Long
,
Sara Pascoe
and
Chris Thorpe
.
Also at BAC are two hits of last year's Fringe. The first is Fine Chisel's Dumbstruck, which charmingly combines music and storytelling in a tale of loneliness and communication. Wot? No Fish!!, meanwhile, tells the ordinary yet extraordinary true story of Ab, who documented his life over almost 60 years through weekly drawings to his wife on the back of his wage packet. Elsewhere in London, there are other second chances to see work that you might have previously missed, including The Events at the Young Vic and the Secret Theatre company's latest offering at the Lyric Hammersmith.
After the National Theatre pulled off an audacious last minute announcement with Great Britain, July offers a chance to see this tabloid newspaper satire starring Billie Piper, as well as Ben Power's new version of Medea on the Olivier stage. Also in London, RIFT ask audiences to stay out overnight for their immersive take on Macbeth, while another unusual theatre experience can be found in the back of an ambulance in curious directive's The Kindness of Strangers at Southwark Playhouse. At the Yard, meanwhile, Beyond Caring takes a look at the explosion of zero hours work contracts.
"It's a brilliant time of the year for outdoor work"
Festival season is still going strong into July. The RSC's Midsummer Mischief festival continues in Stratford-upon-Avon, while BE Festival and Latitude arrive on the scene. BE Festival in Birmingham brings some of the best of European theatre to the city, which this year includes work by Out of Balanz, Julia Schwarzbach, Anna Peschke and Radioballet, as well as offerings from British artists Stan's Cafe and Jamie Wood. At Latitude, meanwhile, the work in the theatre programme ranges from big organisations like the RSC and the Royal Exchange to exciting young companies and a micro-festival curated by Forest Fringe – not to mention all the music, comedy and literature on offer.
It's a brilliant time of the year for outdoor work, with the Greenwich and Docklands International Festival just gone and more outdoor theatre ahead at Latitude, as well as the countless open air productions across the UK over the summer. But one project for young audiences takes a particularly ambitious approach to outdoor theatre this month. Small Wonders' Clunk, which will be in Winchester, Oxford and Milton Keynes during July, takes inspiration from the work of early 20th-century Russian surrealist poet and writer Daniil Kharm and sounds absolutely fascinating.
And finally back to the capital, where the month closes with one of the biggest Off-West End openings of the year: director Benedict Andrews' follow up to his vodka-drenched Three Sisters at the Young Vic with A Streetcar Named Desire, starring Gillian Anderson.