Autumn theatre: 30 great new shows not to miss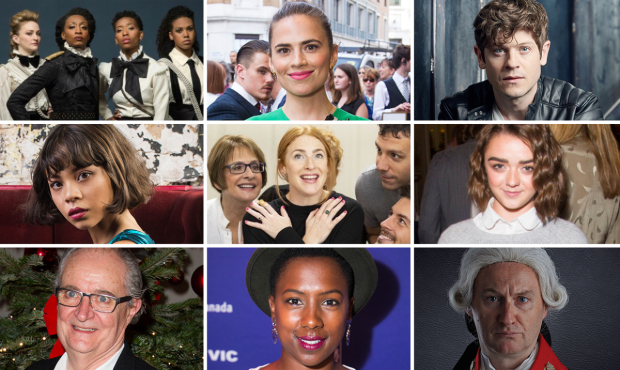 Yes, OK, we hear you: summer technically isn't over until the end of September, but the next few months is where it's at in terms of the theatre world. In fact, there's so many thespy delights coming up that it has been exceptionally hard getting the number on this list down to 30. To help, we've decided to exclude anything but new shows and productions, so transfers such as The Inheritance and Eugenius! don't appear here. Instead below are the new shows you need to be making sure you have tickets for over the coming months.
---
SEPTEMBER
Theatre royalty in the form of Jonathan Pryce and Eileen Atkins is appearing in this UK premiere of French master writer Florian Zeller's family drama. The piece is directed by Jonathan Kent and tours the UK before arriving in the West End. Richmond Theatre 1 to 8 Sept then touring. Wyndham's Theatre London 2 Oct to 1 Dec.
We've already had one revival of Cy Coleman, Dorothy Fields and Neil Simon's musical this year with Gemma Sutton giving a 'whirlwind' performance at the Watermill in Newbury. Now it's Olivier Award-winner Rebecca Trehearn's turn to take centre stage. Where am I going? Nottingham Playhouse for Bill Buckhurst's production. Nottingham Playhouse 31 Aug to 22 Sept.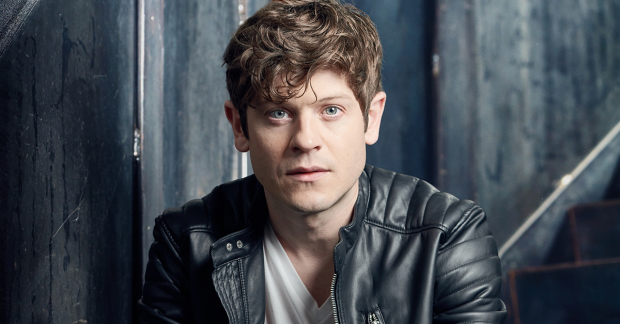 This is the Broadway production of Stephen Karam's play which scooped up a whole host of Tony Awards in 2016. It follows what happens when three generations of the Blake family gather for Thanksgiving. The full cast arrive over from New York with the show. Hampstead Theatre, 30 Aug to 13 Oct.
If you've ever had to go to extreme lengths to get your child into a school, then Alexis Zegerman's new play – which opens the brand new Kiln Theatre, formerly the Tricycle – will be right up your street. Directed by the theatre's AD Indhu Rubasingham, Holy Sh!t is about battles to secure places in a local Church of England school. Kiln Theatre 5 Sept to 6 Oct.
The suffragette movement gets its own musical with this new piece overseen by Kate Prince. From the sounds of rehearsals, the blend of contemporary politics and soul-filled music is a match made in heaven – is it going to be the British response to Hamilton? Guess we'll have to wait and see. Old Vic 1 to 22 Sept.
Love novels and headbanging? Then Christopher Ash and Carl Miller's new rock musical about the Brontë family should be on your autumn viewing list. The cast of Adam Lenson's production features Funny Girl star Natasha Barnes alongside Siobhan Athwal, Molly Lynch and Matthew Jacobs Morgan. Southwark Playhouse 6 Sept to 6 Oct.
Greek master Aristophanes wrote The Assembly Women a very long time ago, but the structure always was a bit messy. A clutch of writers including Jenny Eclair and Shappi Khorsandi work together on this adaptation which tells what happens when women dress as men and take back control. NST City 6 to 29 Sept.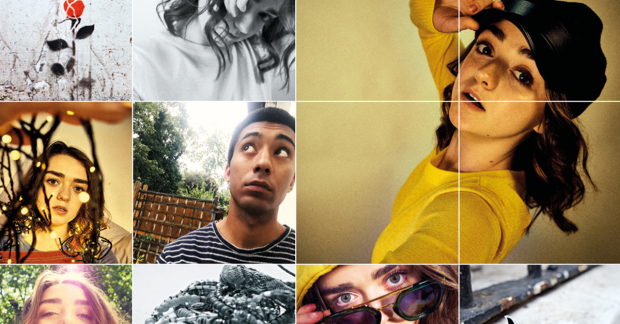 Dawn King's intense dystopian play won a whole host of awards when it first premiered at the Finborough back in 2011, and a West End production touting Game of Thrones baddie Iwan Rheon should be a delightful addition to the autumn theatre calendar. Ambassadors Theatre 6 Sept to 5 Jan.
Opening Nadia Fall's first season as artistic director of Theatre Royal Stratford East is this adaptation of Lope de Vega's powerful play about community, tyranny and solidarity. Starring Art Malik, the piece is set in contemporary India and follows what happens to a village terrorised by an inspector. Theatre Royal Stratford East 7 Sept to 6 Oct.
Joe Simpson's memoir, about his ordeal stranded on the side of a mountain, is a gripping page-turner now celebrating its 30th anniversary. So we're very excited to see what artistic directors Tom Morris and David Greig achieve with their stage production. Bristol Old Vic 8 Sept to 6 Oct then touring to Royal & Derngate and the Lyceum in Edinburgh.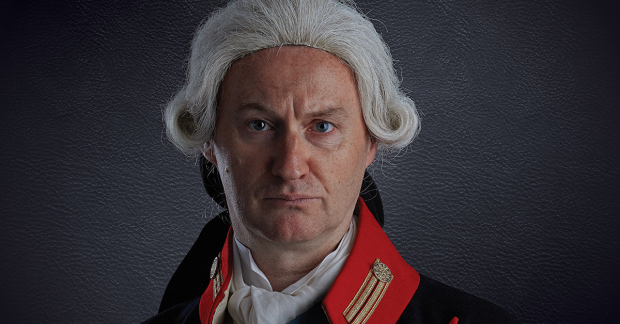 Yet another uber-trad Shakespeare revival? Well no, actually. Kwame Kwei-Armah and Shaina Taub's musical adaptation posits the original in London's Notting Hill and should be a riot of colour, music and fun. Young Vic 2 Oct to 17 Nov.
Yes, OK, so it's not technically a new show, but it is a brand new tour and it's likely coming to a venue near you. Cyndi Lauper and Harvey Fierstein's hit feelgood musical is about a shoe factory in Northampton which starts making shoes fit for a queen. Royal & Derngate 19 Sept to 6 Oct and then touring.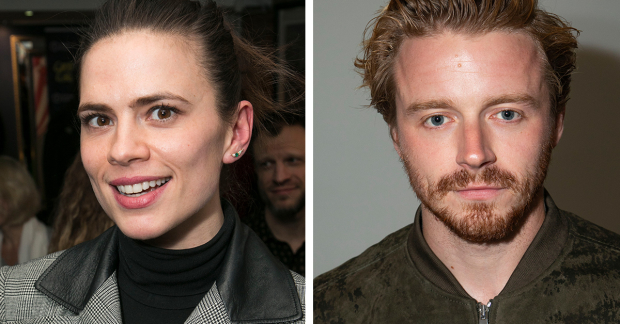 Jeanie O'Hare's play stitches several of the Bard's works together to retell the War of the Roses from Queen Margaret's perspective. Jade Anouka takes on the crown in this production, not bad for someone who was once told she'd never be able to perform Shakespeare. Royal Exchange Manchester 14 Sept to 6 Oct.
It's back! For the first time since 2014, this rock musical hits the road, featuring songs such as "We Built This City" and "The Final Countdown". If you've seen the film starring Alec Baldwin, you will know what this is all about. If you haven't: prepare for some headbanging and rocking out. Churchill Theatre, Bromley 20 to 22 Sept and then touring.
Welsh venues Theatr Clwyd and the Sherman have teamed up for this co-production which flips William Golding's 1954 classic novel on its head. Featuring an all (bar one) female cast, the production promises to shine a new perspective on a well-known tale. Clwyd 20 Sept to 13 Oct and then Sherman 17 Oct to 3 Nov.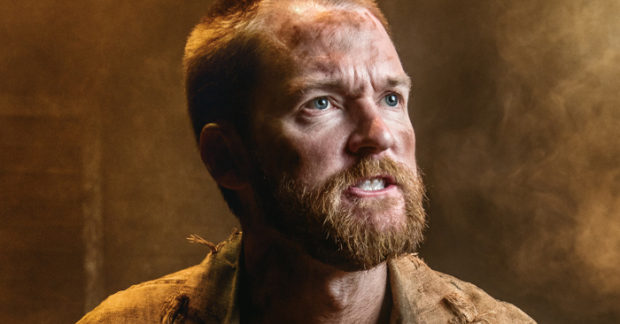 Ralph Fiennes and Sophie Okonedo take on Shakespeare's masterful tragedy directed by Simon Godwin at the National Theatre. What more could you want? Two of our greatest actors performing one of our greatest plays on our fabulous Olivier Stage. National Theatre 18 Sept to 19 Jan.
Director Jamie Lloyd specialises in Harold Pinter, and in this season he marks the 10th anniversary of the playwright's death by staging all – yes you read that right all – of his short plays. The cast involved is epic and includes Jane Horrocks, Tamsin Greig, David Suchet, Meera Syal, Martin Freeman, Lee Evans, Paapa Essiedu and Antony Sher. Pinter theatre 6 Sept to 23 Feb.
OCTOBER
Judi Dench starred in Hugh Whitemore's play with her real life husband Michael Williams in the piece's premiere in 1983. Now her daughter Finty Williams is stepping into Dench's shoes and taking on the role. The play follows what happens when a middle aged English couple are asked by Scotland Yard to spy on their best friends. Menier Chocolate Factory 20 Sept to 17 Nov.
On 13 March 2015 Battersea Arts Centre's Grand Hall burnt down. It was a terrible event which rocked the theatre scene. Three years on and the space is reopening this autumn, in a beautifully renewed form. There's a host of shows running in it to boot, kicking of with Gecko's Missing and Bryony Kimmings' I'm a Phoenix Bitch following swiftly after. Battersea Arts Centre 3 to 20 Oct.
Josie Rourke hasn't directed a play at the Donmar since announcing she'd be leaving the venue, so her star-studded new version of Measure for Measure, featuring Hayley Atwell and Jack Lowden, will be a big cornerstone of her closing season. With the leading pair alternating roles each night, there's a reason to see this one more than once. Donmar Warehouse 28 Sept to 24 Nov.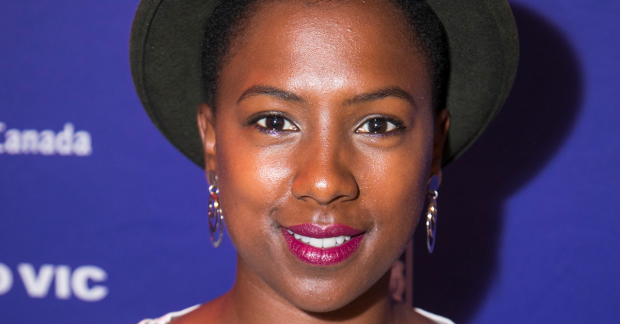 Perhaps the most eagerly awaited West End opening of the year is Marianne Elliott's production of Stephen Sondheim's Company. Rosalie Craig plays Bobby, now Bobbi and it will be the first time the role has been played by a woman. Broadway superstar Patti LuPone takes on the role of Joanne and the rest of the cast is equally as exciting. We're out of breath just thinking about it. Gielgud Theatre 26 Sept to 22 Dec.
After her tenure at Shakespeare's Globe, everyone is eagerly anticipating Emma Rice's next project and it's arriving this autumn in the form of new show Wise Children (also the name of her new company), based on the Angela Carter novel of the same name. Old Vic 8 Oct to 10 Nov and then touring.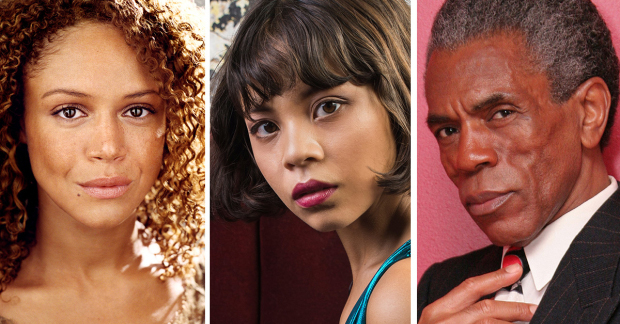 For three performances only, Adrian Lester (Sky), Jason Manford (Nathan), Clive Rowe (Nicely Nicely), Meow Meow (Adelaide) and loads more brilliant people will perform in Stephen Mear's production of this classic musical in the beautiful surroundings of the Royal Albert Hall. Luck be a lady if you manage to get tickets for this. Royal Albert Hall 19 to 20 October.
Martin McDonagh is well-known for his very (very very) dark humour, with enough fake blood to make a stage manager weep being used in the recent revival of his Lieutenant of Inishmore. So it'll be intriguing to see what he's cooked up in this new play at the Bridge Theatre, which is based on Hans Christian Andersen tales. Bridge Theatre 12 Oct to 6 Jan.
Maisie Williams may have spent more than half a decade murdering all manner of disreputable figures in Game of Thrones, but she now makes her stage debut later this year in intimate two-hander I And You at the Hampstead, directed by outgoing artistic director Edward Hall. Hampstead Theatre 18 Oct to 24 Nov.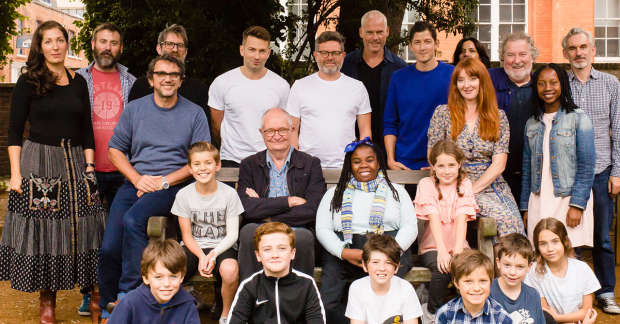 NOVEMBER
While Holy Sh!t is likely to kick things off at the newly reopened Kiln Theatre beautifully, we can't wait for this stage adaptation of Zadie Smith's much-loved novel White Teeth, now presented with additional music and dance. Artistic director Indhu Rubasingham takes the helm. Kiln Theatre 26 Oct to 22 Dec.
Husband and wife team actor/director Samuel West and playwright Laura Wade collaborate on this new piece for the Chichester venue, in the Minerva studio. Wade's new play, adapted from the unfinished novel by Jane Austen, follows Emma Watson (not the Harry Potter one), a nineteen year-old who is new in town and looking to marry to avoid poverty. Chichester Festival Theatre 3 Nov to 1 Dec.
Artistic director Adam Penford was one of our names to watch back at the start of 2018 and he definitely hasn't disappointed – overseeing some of the best regional productions seen this year at Nottingham Playhouse. He now directs a new production of Alan Bennett's The Madness of King George, starring none other than the unforgettable Mark Gatiss. We can't wait. Nottingham Playhouse 2 to 24 November.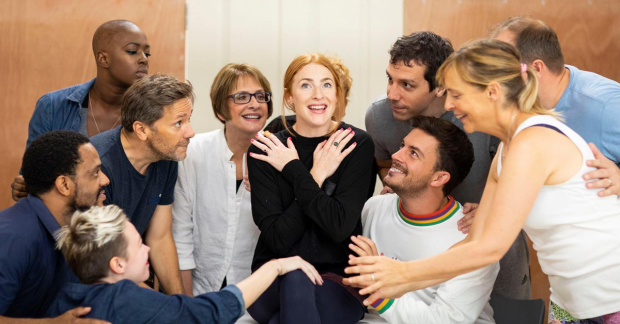 There's a lot of hype around this one. Pop mistress Anaïs Mitchell's genre-defying new musical, developed in New York with Rachel Chavkin, mixes modern American folk music with vintage New Orleans jazz to reimagine the story of songwriter Orpheus and his muse Eurydice. National Theatre 2 Nov to 26 Jan.
It's time to bring him home! Theatres outside London haven't been able to hear the people sing since the 2010 25th anniversary tour, but that's all set to change as this new production heads out on the road and under the stars. We doubt there will be any empty chairs as Killian Donnelly and his gang of lovely ladies take the runaway cart around the country for one day more. Curve 3 to 24 Nov and then touring.