West Yorkshire Playhouse announces new season
From Russia to the Wild West via Africa and the local communities of Leeds, the West Yorkshire Playhouse's programme for the first half of 2015 promises an international focus rooted very much in the Yorkshire town of which the theatre has become such an integral part.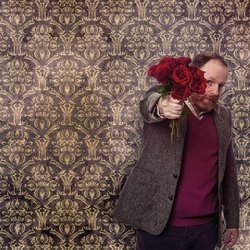 Arriving in February, Boi Boi is Dead, is the first full-length play from Leeds-based Channel 4 writer in residence, Zodwa Nyoni. The Zimbabwe-set play explores the country's modern day traditions and tensions. From the contemporary to the classic as March brings a new version of Anton Chekov's Uncle Vanya, directed by the Playhouse's associate director, Mark Rosenblatt (Of Mice and Men). The world tour continues into April with Little Sure Shot, a family-friendly telling of the story of sharp-shooter, Annie Oakley. The show, co-produced by the egg, will be also be taken out to seven local venues around Leeds.
Returning to its roots, June brings audiences the Olivier Award-winning comedy, The Rise and Fall of Little Voice, with the Playhouse's artistic director, James Brining, directing. Maxine Peake's, Beryl, celebrating the life of cyclist Beryl Burton, also returns following a successful run during summer 2013.
Elsewhere, the ever popular and surprising Transform festival returns, as does the A Play, A Pie & A Pint series. This year, one of the works on show comes courtesy of Tony Award-winner, Eve Ensler (The Vagina Monologues). Summer also sees the Open Season range of productions showcasing the work of the region's youth and community groups.
Following the success of 2013's Sweeney Todd, the Playhouse once again collaborates with Manchester's Royal Exchange; this time on two very different productions. Ellen McDougall's version of Tolstoy's Anna Karenina will see the Playhouse's Courtyard Theatre transformed into a theatre-in-the-round, whilst playing in rep is The Rolling Stone, which explores gay love in Uganda.
Visiting productions during the first half of 2015 include the US classic, To Kill a Mockingbird, which arrives direct from a successful London run and from winning Best Play Revival at the 2014 WhatsonStage Awards. The Paper Birds also swoop into the Playhouse in February with Broke, a contemporary piece about poverty and debt in the UK.
In addition, the season also brings Phoenix Dance Theatre, Northern Broadside's interpretation of King Lear and Sebastian Faulk's classic, Birdsong. In March, the Playhouse hosts the National Theatre Wales and Out of Joint production, Crouch, Touch, Pause, Engage, which tells of gay rugby player, Gareth Edwards.
Introducing the spring/summer line-up, Brining was keen to emphasise the Playhouse's ethos of creating "a sense of Leeds in a global context" whilst highlighting the eclecticism that regular visitors to the venue have come to expect. Chief executive, Sheena Wrigley, adds: "the new season delivers a powerful statement, marrying global and local perspectives through great storytelling."