Tonic Award winners 2019: in photos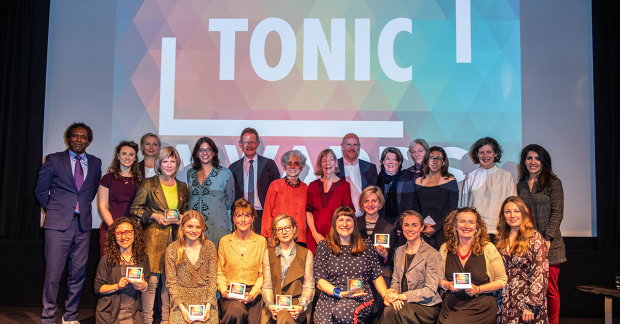 The 2019 Tonic Awards took place on Monday this week, with awards handed out to game changing women in the industry.
Tracy Ann Oberman hosted the event, which celebrates the work being done by women and organisations to change the face of theatre.
This year's awards were given to Jude Kelly CBE, Alison Tickell, Open Clasp Theatre Company, Paula Garfield, Elliott and Harper Productions for Company, Shakespeare's Globe's production of Emilia, The Susan Smith Blackburn Prize and Dance Umbrella.
Director of Tonic, Lucy Kerbel, said: "It is absolutely vital there is a platform to celebrate the integral part women play in this industry and we couldn't be prouder that the Tonic Awards return this year to recognise and champion the work of these women, both on and off stage."
"We've seen great strides forward for women in our industry and wider society over the last few years and we hope to continue to support these positive changes."