Sara Pascoe to adapt Jane Austen's Pride and Prejudice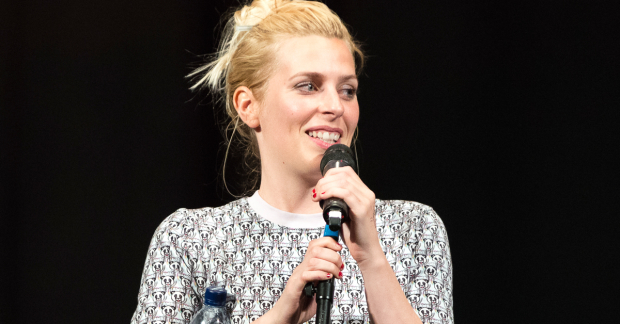 Stand-up comic Sara Pascoe will adapt Jane Austen's Pride and Prejudice as part of Giles Croft's final season as artistic director at Nottingham Playhouse.
Pascoe's comic adaptation will have music by singer Emmy the Great, and will be directed by Susannah Tresilian (Posh). It will open on 19 September, with previews from 15 September.
She said: "I am massively excited to be adapting the book for the stage and demonstrating Austen's courage and wit to a new generation of theatregoers. I hope our fresh and funny version will make existing Pride and Prejudice fans fall in love with the characters all over again."
Croft's last production at the helm will be Simon Stephens' version of Chekhov's The Cherry Orchard. Stephens has won Olivier and Tony Awards for The Curious Incident of the Dog in the Night-Time. It will open on 7 November, with previews from 3 November, and will be the first time Croft has directed a Chekhov play.
Croft has been the artistic director at the theatre for 18 years, and has directed productions including including Polygraph, Rat Pack Confidential and The Kite Runner which recently transferred to the West End. He will step down after directing The Cherry Orchard.
On directing the new production, he said: "When thinking about what would be my final production I was unsure of where to begin. I knew that it had to be a play that I love, that it should be connected with the theme of change and would also present me with a new challenge.
"I have never directed Chekhov, I love The Cherry Orchard and is there a better play about change?"
It was announced in November that Adam Penford will take over as artistic director in 2018.