Roald Dahl's The Enormous Crocodile musical announces cast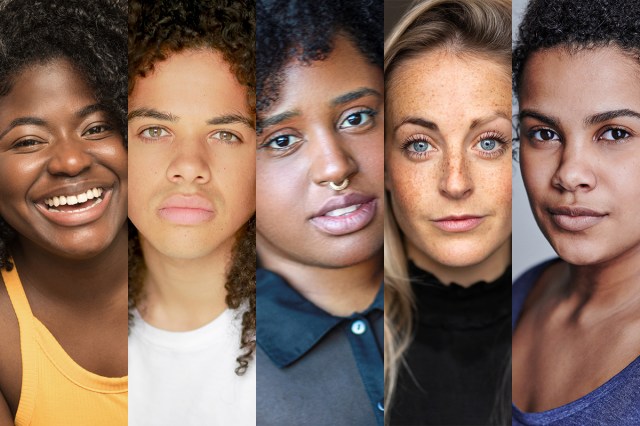 Exclusive: Casting is confirmed for the world premiere stage adaptation of Roald Dahl's The Enormous Crocodile.
Co-produced by The Roald Dahl Story Company, Leeds Playhouse and Regent's Park Open Air Theatre, the family-friendly musical features a score by Ahmed Abdullahi Gallab (who performs under the band name Sinkane), book and lyrics by Suhayla El-Bushra, and additional music and lyrics, orchestrations, arrangements and musical supervision by Tom Brady. It tells the tale of a hungry crocodile searching for a delicious child to snap up for dinner.
Director Emily Lim said: "We're so excited to have assembled such an amazing team and cast to bring this joyful, hilarious story to life. We can't wait to get in a room together to start work on all the brilliant songs, scenes and dances – and, most importantly, to figure out exactly how the Enormous Crocodile is going to get sizzled up like a sausage."
Leading the cast will be Elliotte Williams-N'Dure (she/her) (Unfortunate: The Untold Story of Ursula the Sea Witch) in the titular role, alongside Charis Alexandra (she/her) (Tina: The Tina Turner Musical) as Trunky the Elephant, Lawrence Hodgson-Mullings (he/him) (Dick Whittington) as Humpy Rumpy the Hippopotamus, Philippa Hogg (she/her) (Peter Pan) as the Roly Poly Bird, and Robyn Sinclair (she/they) (A Midsummer Night's Dream) as Muggle Wump the Monkey. Casting is by Bryony Jarvis-Taylor.
The show will include "a menagerie of mischievous puppets" by leading designer Toby Olié (who also worked on 101 Dalmatians at Regent's Park Open Air Theatre and who also co-directs). Olié commented: "The cast of twenty puppets has taken myself and a team of ten puppet-makers over three months to create, so I can't wait to get started with this group of incredible performers to bring such beloved characters to life on stage for the very first time."
The production also features set and costumes by Fly Davis, choreography by Vicki Igbokwe-Ozoagu, lighting design by Jessica Hung Han Yun, sound design by Tom Gibbons, musical direction by Màth Roberts, associate direction by Tash Holway, and associate puppet design and puppet supervision by Daisy Beattie. Phij Adams serves as music technologist.
The Enormous Crocodile debuts at Leeds Playhouse from 2 December 2023 until 6 January 2024, and will also be staged at Regent's Park Open Air Theatre in summer 2024.