Review: Pinter Two: The Lover/The Collection (Harold Pinter Theatre)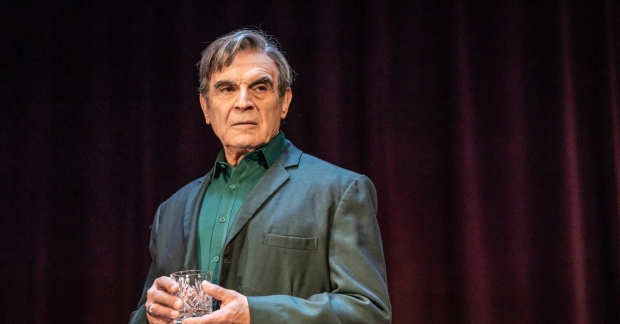 The mood of the Pinter at the Pinter season, a six-month season of all his short plays and sketches, changes from numbered bill to bill. At the press day, after the political fervour of the afternoon in Pinter One, came an evening in which Pinter Two yokes together two works from the 1960s, The Lover (1962) and The Collection (1961), both originally written for TV.
The mood and the colour scheme (in Soutra Gilmour's elegant designs) are bright and sophisticated. This is Pinter in funny, absurdist mode, taking an ordinary situation and turning it into something other, filling its spaces with such wonderfully embroidered language, such glee, that the everyday becomes surreal and vice versa. Both are here given highly stylised and period-specific productions by Jamie Llloyd, the man in charge of the season as a whole.
In The Lover, in a pink-walled room, complete with pot plants and a pull-down bar, a husband and wife, Richard and Sarah, (John Macmillan and Hayley Squires) engage in the rituals of a traditional, "Hello darling, I'm home", kind of marriage. But then their conversation turns to the way that Sarah spends the afternoon with her lover – "Did you show him the hollyhocks?" and Richard finds solace with a whore – "Just a common or garden slut."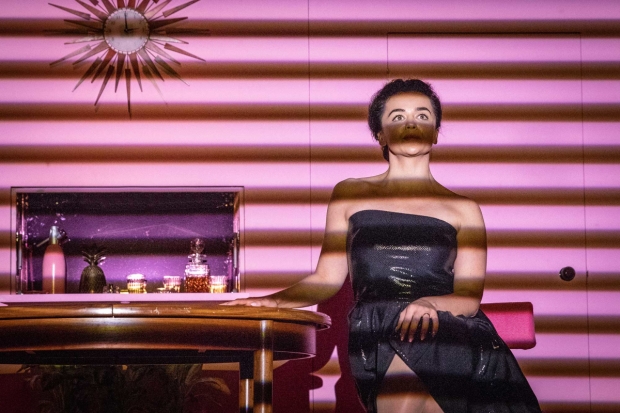 Quickly it emerges that in fact this is an elaborate role play, one in which the rules are suddenly changing. Macmillan and Squires play it to the hilt, letting the language roll around their mouths; she in particular finds great range and strength in an apparently superficial role, endowing Sarah with just enough reality.
In The Collection, David Suchet (in a grey toupee and swishing cape) has enormous fun, lending even words as ordinary as "toast" vast expressive meaning. He lands on the part like a great bird, eating it up with his pleasure. He plays Harry, the rich protector of former slum boy fashion designer Bill (Russell Tovey, all muscles, swagger and perfect timing). Their life is interrupted by James (Macmillan) who believes his wife Stella (Squires, once again superbly mercurial) has had an affair with Bill.
It is all very funny, full of Pinter tropes, such as the way that James's demands – "Got any olives?" – become unsettling statements of threat. "You're not my guest, you're an intruder," Harry says, in a phrase which might sum up many of the playwright's plots. What's wonderful is the acting, which has terrific detail, and the words, so rich as to be almost like poetry. Seeing these early plays in the context of Pinter's later work, you also realise how his essential worldview sits comfortably in the domestic and the wider political sphere.
If I liked it less than Pinter One, it's because it feels more dated. But I cannot fault its commitment, or its production. With many more under-performed plays soon being staged with casts featuring actors such as John Simm, Tamsin Greig, Martin Freeman and Ron Cook (all of whom were in the audience watching the season launch), I suspect Pinter at the Pinter is going to become a collector's item.