We need new theatregoers to discover just how urgent Harold Pinter's work is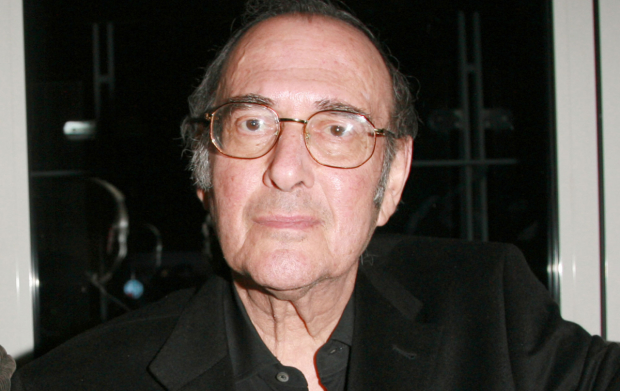 Pinter at the Pinter. If we renamed all our theatres in honour of our playwrights, perhaps it could become a thing. We've already got the Noël Coward, so Coward at the Coward would work. And what about Hare at the David Hare? Or Lloyd Webber at the Andrew Lloyd Webber? Bennett at the Alan Bennett? Graham at the James Graham?
I rather like it. Once upon a time theatres were named in honour of stars. The Garrick, the Gielgud, the Olivier to name but three. Now it's playwrights we are celebrating and that feels about right. Performance is evanescent, but with a bit of luck words last.
Harold Pinter's short plays are a case in point. I have a mixed relationship with the works of this playwright. I can see he is great but I don't always like watching the brutal dynamics he displays, particularly in relation to women. I feel if I never again have to grapple with the significance of Ruth in The Homecoming, or the dreadful irrelevance of Lulu in The Birthday Party, that will be fine by me. And I did The Caretaker at school, which has had the terrible effect of killing it for a lifetime.
The short plays have suffered relative neglect because they are simply the wrong length to make a full evening of theatre
But I am fascinated by the plays that Jamie Lloyd has brought together in his newly announced season of Pinter at the Pinter – which have suffered relative neglect because they are simply the wrong length to make a full evening of theatre. The season of all 20 one-act plays which runs from September to February 2019 offers an opportunity to catch rare early works, as well as to reconsider some of his later ones.
It's that chance I find particularly attractive. I've never been of the opinion that overtly political Pinter was weaker Pinter: his anger and his absolute understanding that power can be abused in the name of democracy just as much as in the service of less noble goals seems both prescient and necessary. So an opening bill that brings together One for the Road, The New World Order, and Mountain Language – ferocious attacks on state and personal brutality – with the haunting Ashes to Ashes, feels as if it will speak loud and clear to the terrifying state of the world today.
Yet it is also thrilling to have the chance to see some of Pinter's less categorisable work. I remember sitting just along from him on the opening night of Moonlight at the Almeida in 1993 (entirely by accident, I should add) and hardly daring to breathe in case I was breathing in the wrong place. It seemed to me then, and again when I heard it on the radio later, that this is one of the most humane and moving of his plays, with its musing on separation and loss. Oddly it has barely been revived. The fact that it will be directed by Lyndsey Turner and shown in a bill with Night School, an early play which few have seen, is another cause for celebration.
The Harold Pinter season feels so fresh because it allows a new generation of directors and writers to explore his work
That's the other reason that this Pinter season feels so fresh. It is allowing a new generation of directors and writers to explore his work. The casting in both respects is appealing. Patrick Marber directs The Room, Family Voices and Victoria Station with performers including Jane Horrocks, Emma Naomi and Nicholas Woodeson; Martin Freeman and Danny Dyer will take on A Slight Ache and The Dumb Waiter. Lia Williams is directing Ashes to Ashes. And the idea of seeing Tamsin Greig in a double bill of the mysterious Landscape and A Kind of Alaska is just bliss.
Tickets for the season include 25,000 across the run at £15, with special allowance made for people under 30, key workers and those receiving job seekers allowance. That is also a Good Thing. I was shocked to realise that tickets for the Maly Theatre Company in their season at the Theatre Royal Haymarket, are priced with stalls seats at £110 (and above for a VAT package) and even the gallery at £25. The market of well-to-do ex-pat Russians will obviously stand it, but it is a curious thing that such politically engaged work should make itself so unaffordable to younger and poorer theatre goers.
The best way of marking the 10th anniversary of Pinter's death is to allow new theatregoers to discover how urgent and important his work was, not to see him as a dreary set text. Pricing, as much as productions, is an incredibly important part of that. So congratulations to all concerned for making that possible.