Open air theatre: the best of outdoor theatre this year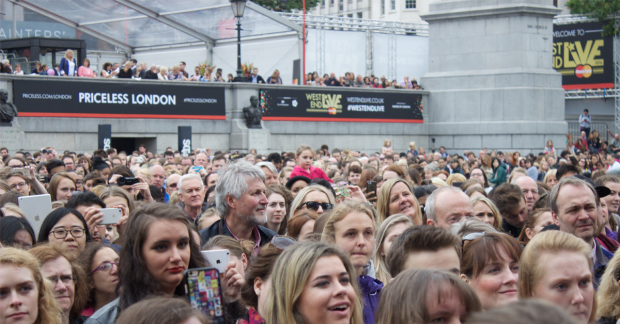 In the words of The Weather Girls: 'humidity is rising', so it's time to get out of those ancient, stuffy, air conditioning-deficient theatres and go al fresco with your theatregoing. Below we round-up the best of what's on offer outside this summer.
Regent's Park Open Air Theatre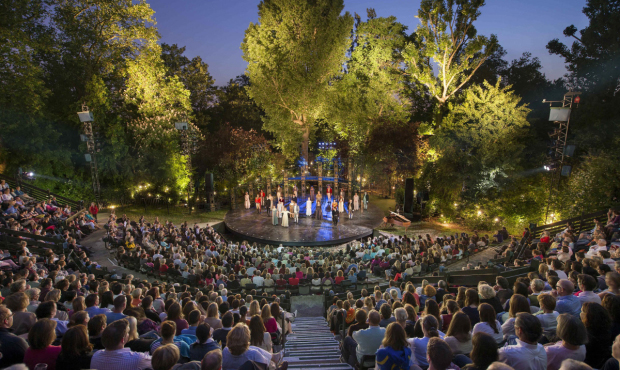 Following a smash-hit 2017 including Drew McOnie's On the Town and the return of Jesus Christ Superstar, Timothy Sheader and his team at Regent's Park have lined-up a typically eclectic season for 2018. It launches this week with a revival of its 2015 Olivier Award-nominated Peter Pan, and in July there's a musical version of As You Like It directed by Max Webster. But by far the most exciting production this season is the London return of Howard Ashman and Alan Menken's musical, Little Shop of Horrors (3 August to 15 September). Maria Aberg directs a cast including Marc Antolin and Jemima Rooper – A MUST SEE.
Also, if you've got little kiddies then you can't go wrong with a visit to Dinosaur World Live – a new interactive show for all the family which runs from 14 August to 9 September.
Shakespeare's Globe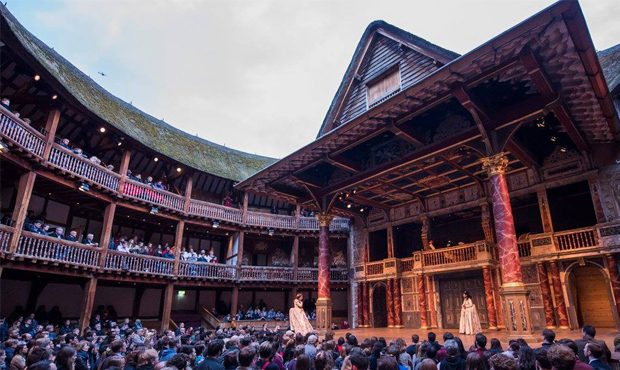 The bankside venue didn't need sunshine last year, with the turmoil surrounding former artistic director Emma Rice's departure, the atmosphere was hot enough. But fast forward a year and that's all water under the bridge. Michelle Terry has taken Rice's place and programmed a fun first season which sees her star in Shakespeare's most challenging role, Hamlet. That production runs in rep with As You Like It until 26 August and other season highlights include Othello (20 July to 13 October) starring André Holland in the title role alongside Mark Rylance as Iago, Olivier Award-winner Matt Henry stars in Barrie Rutter's production of The Two Noble Kinsmen (25 May to 30 June), and Blanche McIntyre directs The Winter's Tale (22 June to 14 October).
Shakespeare's Rose Theatre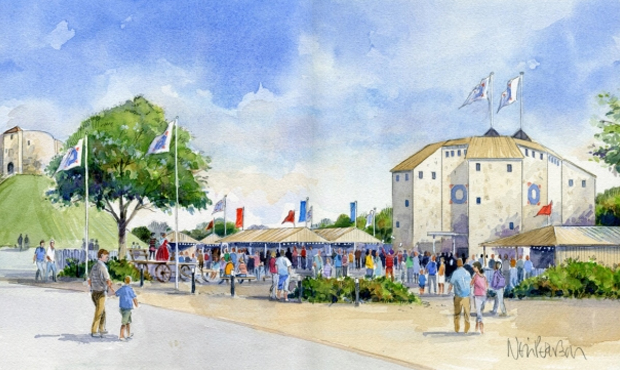 But Shakespeare fans after some open-air action this summer don't have to trek into London. From June to September, audiences will be able to watch productions of Macbeth, A Midsummer Night's Dream, Romeo and Juliet and Richard III at the Rose Theatre in the centre of York. It's a new pop up replica of the Rose Playhouse which was built in 1587, twelve years before the original Globe Theatre. An ensemble of 34 actors, including Versailles star Alexander Vlahos, will be divided into two companies, each of which will tackle two shows.
Grosvenor Park Open Air Theatre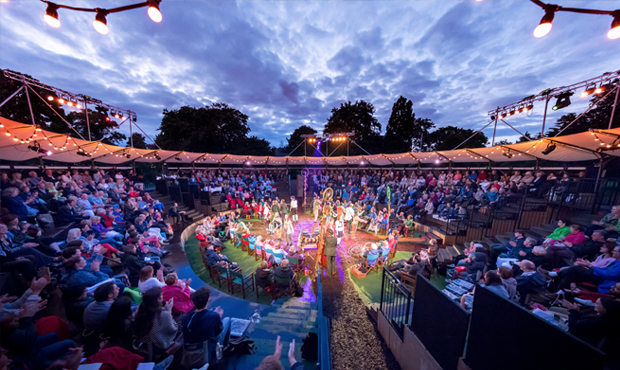 Located in the heart of Chester city centre, Grosvenor Park Open Air Theatre has three productions running in rep throughout July and August. This year the theatre offers up Bryony Lavery's stage adaptation of Arthur Ransome's children's novels Swallows and Amazons, Much Ado About Nothing directed by Bill Buckhurst and The Tempest directed by Alex Clifton.
St Paul's Church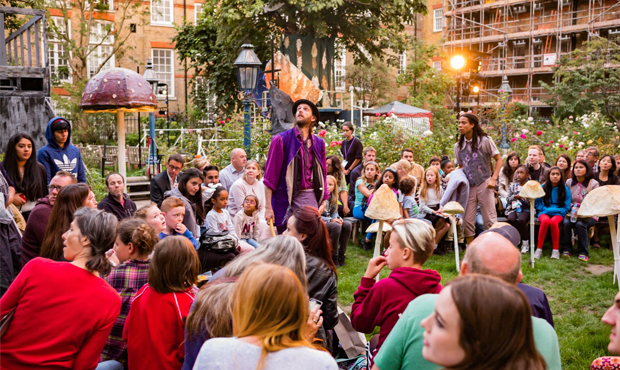 Otherwise known as the Actor's Church, theatre company Iris Theatre produce a number of summer shows in the beautiful surroundings of the church and its gardens. This year, from 20 June to 28 July they'll present a new production of Shakespeare's final play, The Tempest, which they're calling 'a party at the end of the world'. Followed by a new adaptation of Alexandre Dumas' The Three Musketeers (2 August to 2 September), in which audiences are invited to join d'Artagnan on her secret mission to be the first female Musketeer.
Latitude Festival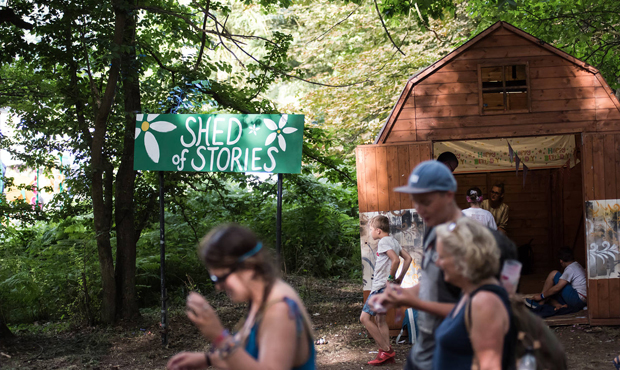 As well as music acts like The Killers, Solange and Alt-J, this year's Latitude Festival – based in Suffolk and running from 12 to 15 July – has once again announced a fantastic theatre line-up including Bryony Kimmings' I'm A Phoenix, B***h, Middle Child's One Life Stand, and a new musical sci-fi reimagining of the story of Peter Pan from Lyric Hammersmith. So dust off your wellies, get your tent out of the garden shed and Google 'where the hell is Henham', because there's nowhere else you should be on this weekend.
River Stage Festival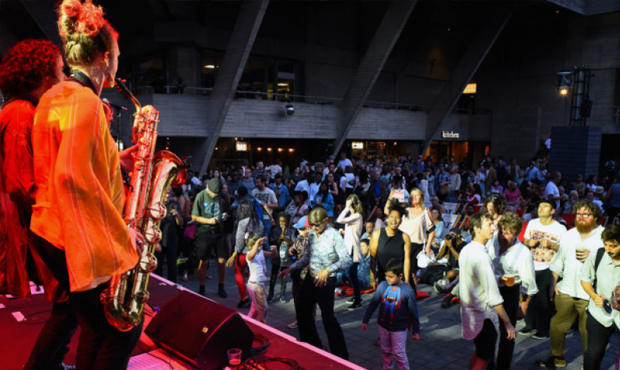 The National's one of the theatres in London that actually has decent air conditioning, but if you'd rather soak up the rays than the spotlights then the River Stage Festival is for you. Five weekends of free outdoor performances, each curated by a different organisation. This year's confirmed curators are: The Glory (13 to 15 July), HOME Manchester (20 to 22 July), Sadler's Wells (27 to 29 July), Nonclassical (3 to 5 August), and the National Theatre (10 to 12 August). Expect everything from cabaret to discos, beatboxing to salsa dancing, as well as some delicious pop-up street food stalls. Read the line-up announcement here.
West End Live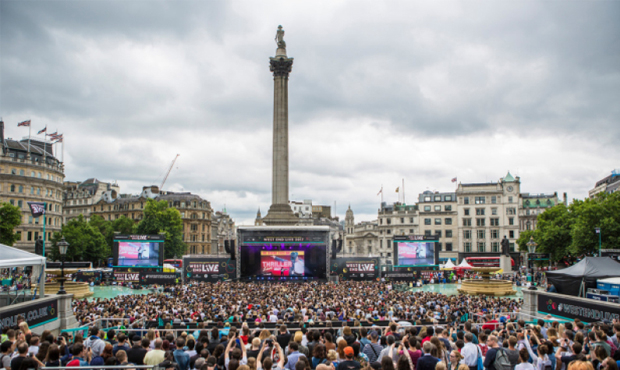 FINISHED!
If you're partial to the odd showtune (or listen to them on repeat regardless of time, location or sobriety level) then head down to Trafalgar Square on the weekend of 16 and 17 June, for two (normally sunny) days jam-packed with the best musicals London has to offer. Organised by the Society of London Theatre, the event – which is completely free but normally oversubscribed, so get there early – features West End casts performing songs from their show, as well as the odd surprise treat thrown in for good measure. It's a great opportunity to sample what's out there before spending your hard-earned pounds on tickets.
Greenwich and Docklands International Festival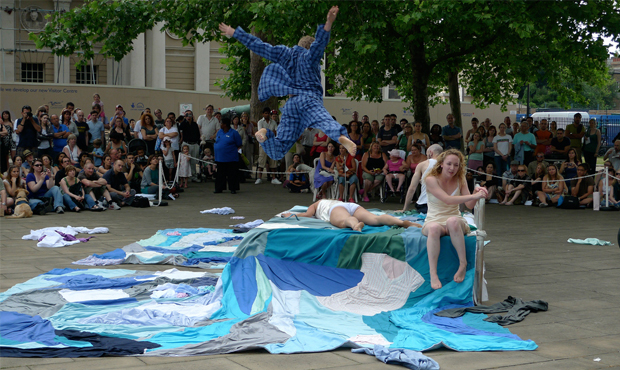 One of London's most diverse arts festivals returns from 21 June to 7 July, with over 130 open-air performances. Highlights include a site-specific dance-theatre retelling of Jonathan Harvey's Beautiful Thing, Graeae's This Is Not For You, Ockham's Razor's first outdoor show Belly of the Whale, and Duke Riley's Fly By Night – which sees a flock of 1,500 trained pigeons take to the skies at dusk, lit by LED lights.
Best of the rest
Just in front of Sadiq Khan's office on the South Bank you'll find The Scoop, an amphitheatre that hosts free open-air theatre throughout the summer. The line-up is now live, and as always there's a varied offering, and it's free so you've nothing to lose. The Minack Theatre in Cornwall is perhaps the most beautiful setting for an evening of entertainment in the UK, this year's season includes Jesus Christ Superstar, Candide and Chicago. Battersea Arts Centre's tiny courtyard hosts Sleeping Trees (7 June) and poetry nights throughout June and July. Open air theatre company Illyria present The Merchant of Venice in the heart of Westminster Abbey on 8 and 9 August. Shakespeare in the Square will take As You Like It to a variety of squares and parks throughout London from 20 June to 12 July.