Murder for Two at The Other Palace: watch a 1-minute Christmas music medley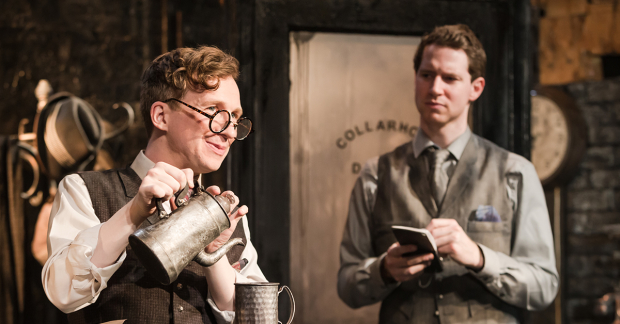 Murder for Two
, the hit musical whodunit, returns to The Other Palace this month, and stars Ed MacArthur and Jeremy Legat got into the festive spirit with a rapid one-minute musical medley.
The pair, tasked with as many Christmas songs as possible in 60 seconds, gave us a sample of their musical chops in the video, ahead of their opening on 12 December at the London venue.
How did they get on?
Murder For Two features the two actors portraying 13 characters between them. It has book and music by Joe Kinosian, with book and lyrics by Kellen Blair. The show is directed by Luke Sheppard with musical direction and sound design by Tom Attwood and design by Gabriella Slade. It had its UK premiere in 2017, being described by critic Judi Herman as "delicious".
Following its run at The Other Palace, the show will transfer to the Watermill where it runs from 30 January to 23 February.