Lin-Manuel Miranda and the cast of Heathers at their West End gala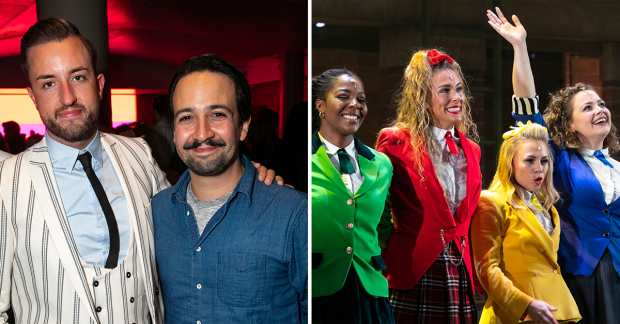 Heathers the Musical has now officially opened in the West End – you can read what the critics thought here – and guests including Lin-Manuel Miranda, Arlene Philips and Frankie Bridge celebrated the event with the cast at their after-show party.
Running at Theatre Royal Haymarket, the musical Heathers is based on the cult classic film which starred Winona Ryder and Christian Slater. This version, which originally ran at The Other Palace earlier this year, stars Carrie Hope Fletcher as protagonist Veronica Sawyer, who joins a school clique of Heathers – maniacal, primary coloured-blazer-wearing teens all called Heather, until things take a bloodsoaked twist.
Heathers also stars Jamie Muscato, Jodie Steele, T'Shan Williams and Sophie Isaacs. Laurence O'Keefe and Kevin Murphy's musical has direction from Andy Flickman, choreography by Gary Lloyd, design by David Shields, lighting by Ben Cracknell, sound by Dan Samson and casting by Will Burton.