Laura Pitt-Pulford, Tom Edden and Debbie Chazen lead cast of AMDRAM musical concert at The Other Palace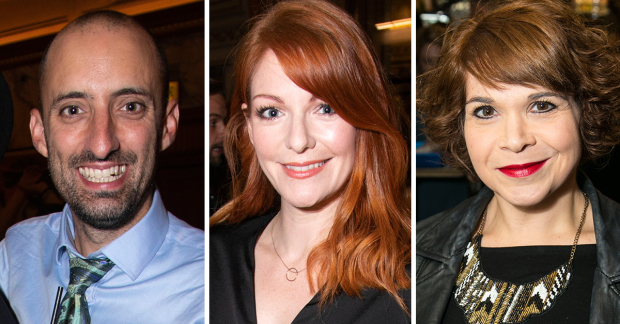 Alex Parker and Katie Lam's new musical AMDRAM will have two semi-staged performances at The Other Palace in February.
The show, which has music by Parker and book and lyrics by Lam, follows an amateur dramatics society called GONADS, whose status quo is challenged when a new leading lady and a professional director show up and propose a new revival of a musical classic.
Appearing in the semi-staged concert will be Tony Award-nominee Tom Edden, Olivier Award-nominee Laura Pitt Pulford, Olivier Award-nominated Debbie Chazen, Wendy Ferguson, Jordan Lee Davies, Thea Collings and Denise Hodgkiss.
AMDRAM will be directed by James Robert Moore, with musical direction by Parker, choreography by Lee Davies, sound design by Paul Smith and orchestrations by Martin Higgins.
Ahead of the concerts at The Other Palace, the musical will have a three-week workshop on board the Queen Mary 2 ocean liner, with the cruise liner's passengers able to come and watch the process over the course of the voyage and watch a final presentation while at sea.
The semi-staged concert will take place at The Other Palace at 3pm and 6:30pm.