Immersive 1984 production reveals cast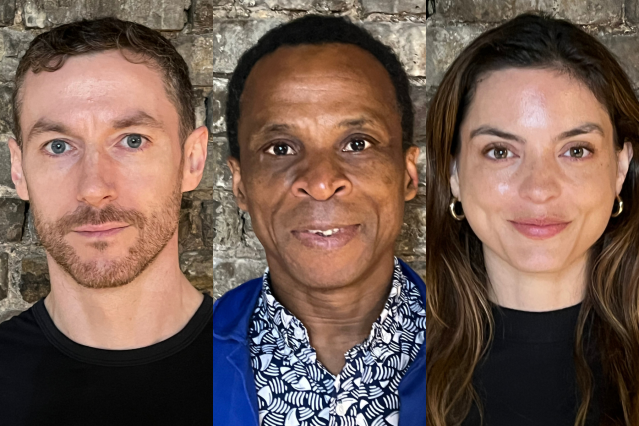 Casting has now been revealed for the upcoming immersive production of George Orwell's 1984 at Hackney Town Hall.
Orwell's dystopia, first published in 1949, imagines a world where citizens are constantly monitored by the state, and the gap between truth and lies is deemed irrelevant by those in power.
This new version of the piece is adapted for the stage by Adam Taub and directed by Richard Hahlo and Jem Wall, co-founders of Hydrocracker Theatre, a company specialising in immersive experiences all across the UK.
The cast will be led by Declan Rodgers (The Birthday Party) as Winston, Kit Reeve (Project Z) as Julia, and Jude Akuwudlike (House of Ife) as O'Brien.
Taub commented: "The show is directed by Richard and Jem from Hydrocracker Theatre who specialise in creating site-specific and immersive work and have collaborated extensively with major theatre festivals creating work that really moves and challenges audiences. In Jude, Kit and Declan, they have a superbly talented core of actors that have captivated audiences across the theatre and film world. And with an ensemble cast drawn from drama schools across London, we have a really exciting company and we can't wait for the opening night." 
Produced by Pure Expressio, the show features set design by Dr Jeroen Van Dooren, lighting design by Jonathan Simpson and sound design by Thor Aswarm. It is recommended for patrons over the age of 16 and anyone under the age of 18 must be accompanied by an adult.
1984 runs from 19 October to 29 November, with press performances on 26 October. Tickets are on sale below.