Top ten selling shows on WhatsOnStage in February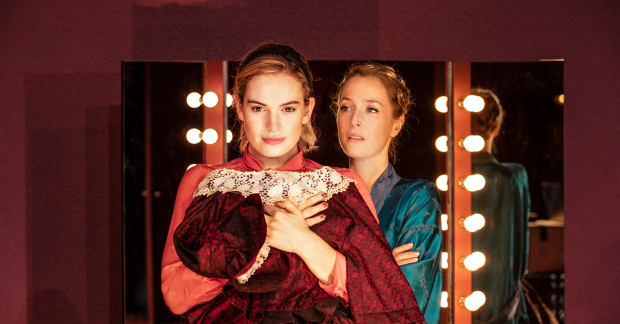 February has been a whirlwind of openings in London and beyond. Here's which shows you've been booking to see this month and for the rest of the year.
---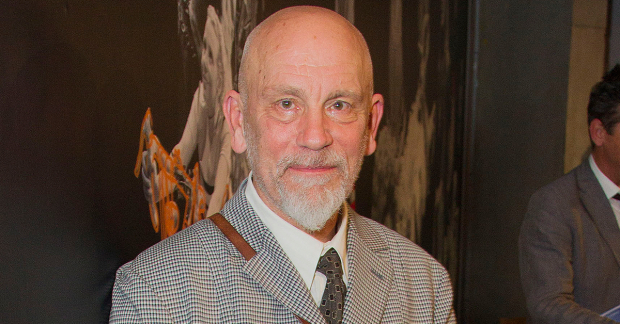 10. Bitter Wheat
Garrick Theatre, from 7 June to 14 September
This controversial production stars the very excellent John Malkovich, who you may have seen on the small screen recently as Poirot. Here he plays a Hollywood mogul in David Mamet's new piece, which marks Malkovich's return to the stage for the first time in 33 years. It goes without saying it's going to be one for our times, so good work on securing those tickets sharpish.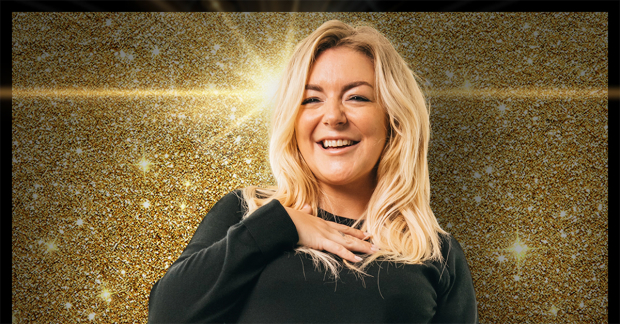 9. Joseph and the Amazing Technicolor Dreamcoat
London Palladium, from 27 June to 8 September
Andrew Lloyd Webber and Tim Rice's classic musical is being revived at the huge Palladium in a big-bang, all-star production. We can't wait to see it on such a huge scale and, it seems, neither can all of you. It has also just been announced that Sheridan Smith is to be the Narrator, so there's another excellent reason right there to book to see it.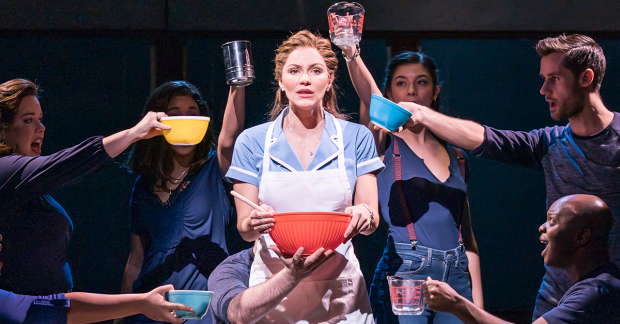 8. Waitress
Adelphi Theatre, currently booking until 19 October
Having opened to reviews last week, we can confirm that Waitress is officially a juicy treat. Starring Katharine McPhee, Sara Bareilles and Jessie Nelson's musical is about a waitress stuck in a job and a life that she's not enjoying. She dreams of baking and the show's build-up means you've all been desperate to get a slice of the Waitress pie.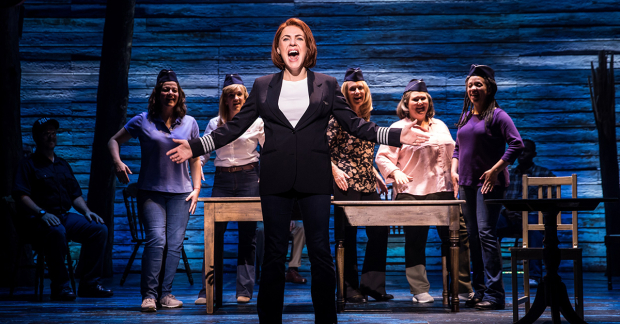 7. Come From Away
Phoenix Theatre, currently booking until 14 September
Based on a remarkable true story about the power of community and doing good deeds, this musical has just arrived from the US to rapturous applause. Starring Rachel Tucker and featuring some brilliant characters based on real-life people, it's one to take your mind off the chaos all around us.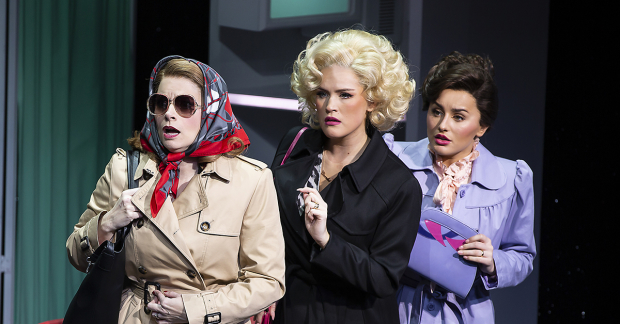 6. Dolly Parton presents: 9 to 5 The Musical
Savoy Theatre, until 31 August
The Queen of Country herself does appear in this raucous comedy musical – although sadly not in person – and you all can't get enough of it. It makes sense – this show is a feelgood treat and a great chance to stick it to the man. Louise Redknapp is due to join the cast after an injury, so that's another excuse to head back.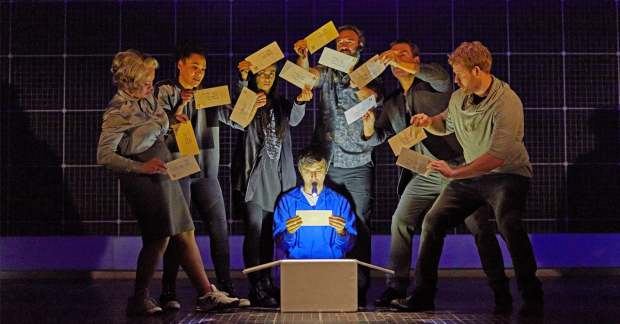 5. The Curious Incident of the Dog in the Night-Time
Piccadilly Theatre, until 27 April
It returned to London recently following a gap of two years, but won't be here for much longer. This new run of Curious finishes at the end of April, so you've all made sure you won't be the ones to miss it by buying up lots of tickets. Pat yourselves on the back.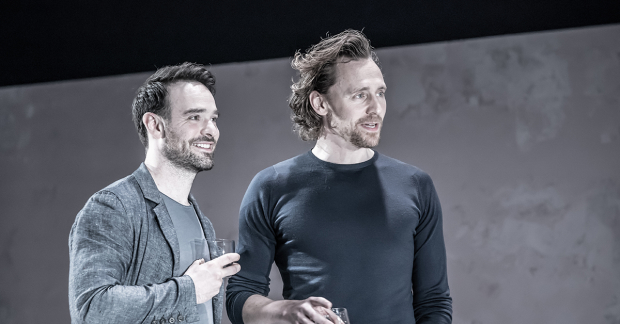 4. Betrayal
Harold Pinter Theatre, until 1 June
Tom Hiddleston in anything is always likely to be a good seller. It's great then that he is capping off the end of Jamie Lloyd's ambitious and visionary Pinter season at the Harold Pinter Theatre with this, perhaps Harold Pinter's most personal of plays. Joining Hiddleston is Charlie Cox and Zawe Ashton and with all that talent on offer, you snapped up those tickets as fast as anything.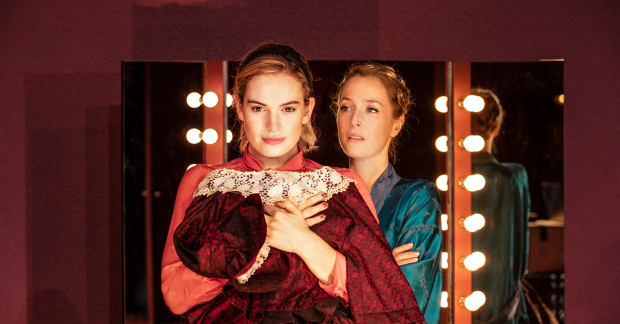 3. All About Eve
Noël Coward Theatre, until 11 May
Gillian Anderson and Lily James star (alongside many others) in Ivo van Hove's adaptation of the classic film about an ageing film star and a young wannabe who infiltrates her life. As usual with Hove, it's visually arresting and of course, you all had to make sure you didn't pass up the opportunity to see Hove direct performers at the tops of their game.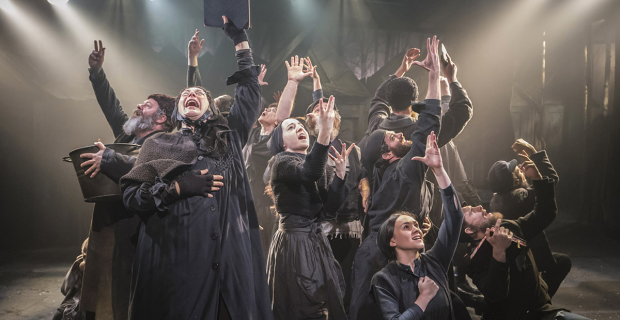 2. Fiddler On The Roof
Playhouse Theatre from 21 March to 15 June
Trevor Nunn's five-star staging of Jerry Bock, Sheldon Harnick and Joseph Stein's musical transfers to the West End following its initial opening at the Menier Chocolate Factory. Andy Nyman stars in the piece alongside Judy Kuhn and after its sell-out first run, this is a super hot ticket. Luckily you all knew that and booked up sharpish.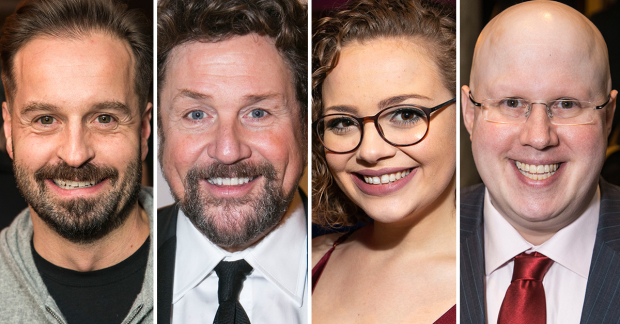 1. Les Miserables: The All-Star Staged Concert
Gielgud Theatre, 10 August to 30 November
The moving of Les Misérables to the Gielgud while the Queen's Theatre undergoes restoration means we're being treated to an all-star concert version featuring Les Mis alumni including Michael Ball, Alfie Boe, Carrie Hope Fletcher, Matt Lucas, John Owen-Jones and Katy Secombe. Who wouldn't want to be there? You all booked to make sure you will be.