The Curious Incident of the Dog in the Night-Time to return to the West End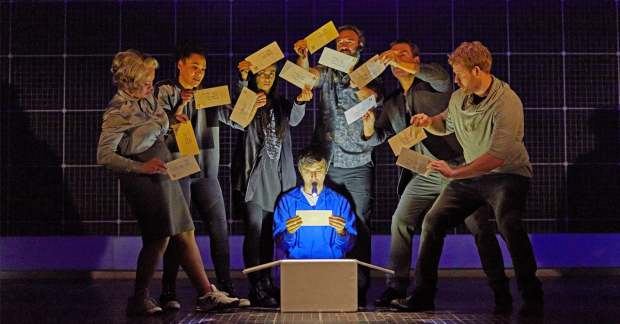 Marianne Elliott's production of The Curious Incident of the Dog in the Night-Time will return to the West End later this year, to play a limited run at the Piccadilly Theatre.
Simon Stephens' adaptation of Mark Haddon's novel follows the story of Christopher Boone, a young boy who sets out on a detective mission to work out who killed his neighbour's dog.
Elliott's production premiered in the Cottesloe Theatre in September 2012, before transferring to the Apollo Theatre in the West End in March 2013. It moved to the Gielgud in July 2015 – after parts of the roof collapsed during a performance – where it ran until June 2017. The show won seven Olivier Awards – more than any other play in the history of the West End at the time. The show also ran in the US, winning five Tony Awards.
On the show's return, Stephens said: "I am stunned and inspired by the return of Curious Incident to the West End. It is a story that means the world to me. Mark Haddon's exquisite imagination twisted into shape and infused with life by Marianne Elliott and her incredible team. After travelling the country and seeing the world Christopher Boone is coming back home. I'm mainly thrilled because I get to see it again."
Casting is yet to be announced for the production and tickets go on sale to the general public on Friday 21 September at 9.30am.
This revival will see three productions by Elliott running in London at the same time, with her gender-swap version of Company opening at the Gielgud next month, and her production of War Horse returning to the National Theatre in November.