Who's who in Stranger Things: The First Shadow – where you've seen the characters on Netflix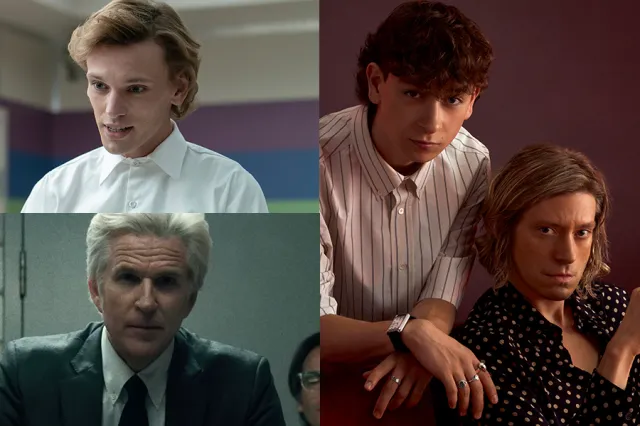 The cast for Stranger Things: The First Shadow has been set, and excitement levels have reached a staggeringly high fever pitch.
What has become resolutely clear is that a large portion of the characters in the stage production are tied quite directly to the TV series – either as younger versions of actual characters from the Netflix show, or as relatives of fan-favourites such as Dustin, Eddie or Bob. Be careful – spoilers for the Netflix show follow!
With that in mind, we've created a bullet-pointed list for the cast, with some pointers as to which character is which, based on what we know of the TV series. Before we proceed, it's worth giving a big shout-out to the casting team (Jessica Ronane Casting CDG with additional casting by Charlotte Sutton CDG, and international casting consultancy by Jim Carnahan) for their stellar work – bringing an array of rising star talents to the stage while also finding performers who look eerily like the younger versions of the screen cast.
Anywho, here's who's in the show, and an explanation of their character:
– Shane Attwooll (Wonder Woman 1984) will play Chief Hopper, likely a relative of much-loved TV character Hopper, the cop in the Netflix show.
– Kemi Awoderu (Arms and the Man) will play Sue Anderson, who may grow up to be TV leads and Hellfire Club members Lucas and Erica Sinclair's mother.
– Chase Brown (Mame) will play Lonnie Byers, the ex-husband of Joyce in the original TV series, who appears in the first season of the show.
– Christopher Buckley (David Copperfield) will play Bob Newby, the Blockbuster-working, cinophile techy and beloved fan-favourite played by Sean Astin on screen, now portrayed as a youngster.
– Ammar Duffus (The Lion, the Witch and the Wardrobe) will play Charles Sinclair, later the father of TV series leads Lucas and Erica. It is implied in the TV series that he fought in Vietnam, though that is after the '50s setting of the stage show.
– Gilles Geary (Hangmen) will play Ted Wheeler, later father of TV series leads Mike and Nancy Wheeler. He's played hilariously by Joe Chrest with a degree of permanent exasperation.
– Florence Guy (Tom Jones) will play Karen Childress, who presumbly is later mother of TV series leads Mike and Nancy Wheeler – whose mother is also called Karen in the TV series (and played there by Cara Buono).
– Max Harwood (Everybody's Talking About Jamie) as Allen Munson, who is likely related to the beloved Eddie Munson, played by Joseph Quinn in the TV series. We don't know much about Allen, but he may add even more heartbreaking detail to Eddie's future life.
– Michael Jibson (Hamilton) will play Victor Creel, the father of Henry Creel who, as revealed in the show's fourth season, is tormented by his telekinetic son and later seen as the spooky figure with no eyes from the TV show. Fun fact – Victor Creel is played on screen by Robert Englund, best known for playing the terrifying Freddy Krueger in A Nightmare on Elm Street. 
– Oscar Lloyd (The 47th) will play James Hopper Jr, the younger version of everyone's favourite tortured cop from the TV show played by David Harbour. Expect some unfulfilled chemistry with Joyce (more on her below!)
– Louis McCartney (Hope Street) will play Henry Creel, who grows up to be the villanous Vecna (portrayed by Jamie Campbell Bower), and has psychokinetic abilities. We saw a bit of Henry's terrifying power in season four of the show, so expect more of this and a greater exploration of his dangerous side in the stage version.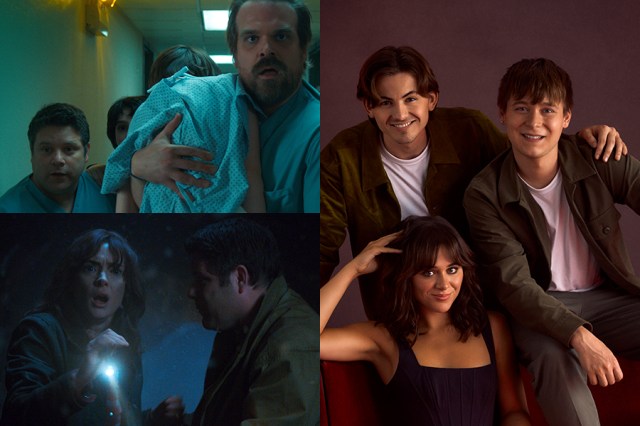 – Isabella Pappas (Appropriate) will play Joyce Maldonado, the younger version of the woman who goes on to be mother to Will and Jonathan Bryers and played by Winona Ryder in the Netflix series.
– Matthew Pidgeon (The White Card) will play Father Newby, likely a relative of Bob Newby (see above). We don't know much about Father Newby, so there's intrigue there!
– Calum Ross (Wednesday) will play Walter Henderson, likely related to Dustin Henderson, who is played by Gaten Matarazzo in the TV series. We'd make a guess that he's Dustin's father, who hasn't been mentioned all that much on the TV series.
– Maisie Norma Seaton (Shetland) will play Claudia Henderson, later mother to Dustin Henderson. She's portrayed by Catherine Curtin on screen, with Seaton as her younger stage counterpart.
– Patrick Vaill (Oklahoma!) as Dr Brenner, the enigmatic and at times callous doctor who later fosters the telekinetic child Eleven in the TV series, where he is played by Matthew Modine. His and Vecna's story is firmly intertwined, as Netflix viewers will know.
– Lauren Ward (Dear Evan Hansen) will play Virginia Creel, wife of Victor Creel and mother of Henry. Virginia is also seen in flashbacks in season four of the show, and let's just say she doesn't have the nicest time of it…
– Ella Karuna Williams (The Equalizer) will play Patty Newby, who is likely related to Bob Newby in some way. Another question mark, though we expect she'll be a fairly significant character if written expressly for the stage show.
Want to find out the full extent of what's going on? Guess you'll have to book tickets and find out!