The Secret Lives of Baba Segi's Wives at the Arcola Theatre in rehearsals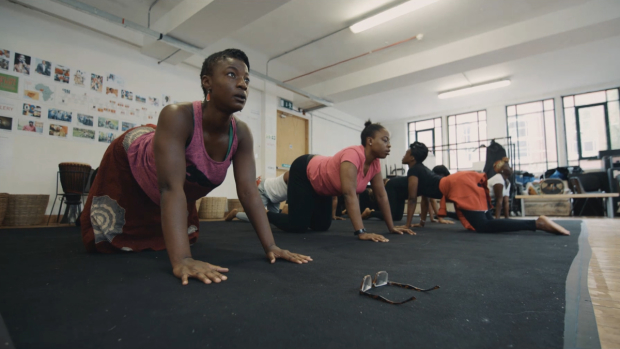 Opening at the Arcola Theatre in June is the stage adaptation of Lola Shoneyin's novel The Secret Lives of Baba Segi's Wives.
Directed by Femi Elufowoju jr (Things Fall Apart) and written for the stage by award-winning playwright Rotimi Babatunde, the piece follows the titular rich patriarch Baba Segi, who lives with his three wives in a mansion. When he falls for young university graduate Bolanle, Baba Segi's life slowly starts to unwind.
The piece stars Patrice Naiambana (Barbershop Chronicles), Jumoké Fashola (Inspirit), Christina Oshunniyi (Ife), Layo-Christina Akinlude (The Taming of the Shrew), and Marcy Dolapo Oni (Iya-Ile) who appear as Baba Segi and his wives.
It has choreography by Kemi Durosinmi, costume by Shola Ajayi, production design by ULTZ, original music by Oyebade Dosunmu and original choreography by Uche Onah.