Ten songs that could inspire musicals – as suggested by readers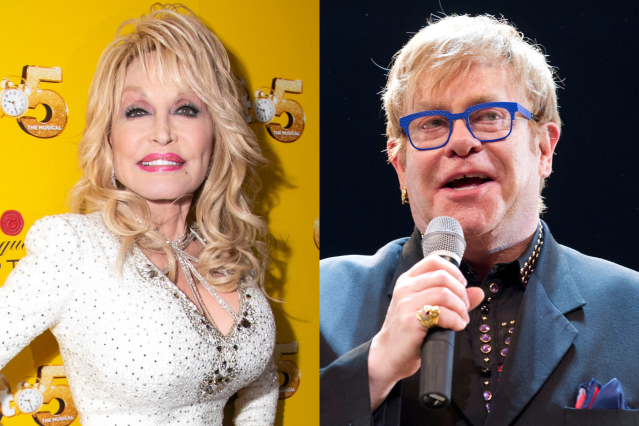 From Mamma Mia! to American Idiot, Beautiful to 9 to 5, On Your Feet! to We Will Rock You, we've enjoyed many musicals based on famed songs, but it's rare to see a story told in a song play out on stage.
Whilst we continue to champion and support new, original musicals at WhatsOnStage, for a bit of fun, we asked readers which songs have stories that could inspire musicals. As usual, they delivered some imaginative ideas that have us hoping that producers reading this are ready to take a punt.
---
"Eleanor Rigby" – Tess Robinson
The Beatles' tune immortalises two lonely people, Eleanor Rigby and Father McKenzie and is thought to be commentary on life in post-war Britain.
"Never Had a Dream Come True"
"I can't believe they [S Club] haven't done a jukebox musical yet." – Francesca Wellman
S Club really came to fame in the early 2000s and "Never Had A Dream Come True" describes the aftermath of a break up. It'd be a stellar 11 o'clock number.
"Life On Mars"
"[The song] sounds like a story…. They already based a TV show off of it, but I think there could be a musical with a plot constructed around the events in the song." – Kirsty
The Lazarus musical was one of Bowie's final projects before his death and enjoyed a London run in 2016. "Life On Mars" is a fan-favourite and follows a young girl who regularly visits the cinema as a form of escapism. We're imagining a surrealistic sci-fi fantasy filled with teenage angst… sound familiar?
"Goodbye Yellow Brick Road"
"The Sara Bareilles version which is hauntingly beautiful and has a magical tonality in itself. I'm not referring to some Oz connection in terms of a musical here but rather a feminist awakening from someone whose voice has yet to be heard." – Inge
After penning tunes to hit musicals like The Lion King and Billy Elliot, and with the new The Devil Wears Prada musical on the way, surely it's time for one of Elton John's own pop songs to shine centre stage?
"That Don't Impress Me Much" – @SomeSimsIdiot
Shania Twain's anthem could play out a new romantic comedy about navigating dating in a modern world.
"Spare Parts"
"I always thought Bruce Springsteen's song, "Spare Parts" had one of the best opening lines for a song and it tells a really dramatic story, 'Bobby said he'd pull out, Bobby stayed in. Janey had a baby, It wasn't any sin.' You'd want to know what happens next, wouldn't you? – Andrew Cowie
Springsteen on Broadway was a massive success, but we're yet to see any of his songs used in a theatrical piece – maybe this rock ballad is the place to start!
"With or Without You"
"[It] could either be a harrowing domestic drama or a Sliding Doors-esque parallel universe rom-com." – @marypot
Either way, the U2 number would sound epic on stage.
"Livin' On A Prayer"
"Been shouting this for years now. "Livin' On A Prayer" by Bon Jovi. I mean, I want to know more about Tommy and Gina!" – Saskia Vde
There's even been a show about trying to make this show happen.
"Jolene" –  Paul Gavin Angus Barber
Dolly Parton has blessed us with 9 to 5 and with a recent Christmas re-telling of A Smoky Mountain Christmas Carol but, we're itching to know more about the beauty beyond compare with flaming locks of auburn hair.
An Aurora song
"They are all show-stopping songs that tell emotional stories; especially "Runaway", "Cure For Me", "The River" and "The Seed". Time to devote myself to writing Aurora the Musical." – @mouzouu
Aurora's ethereal music is a favourite to feature in a theatre piece. "Runaway" in particular pays tribute to home in Norway and the fears of homesickness.