Su Pollard: If you spent your whole life listening to advice you'd never leave your bed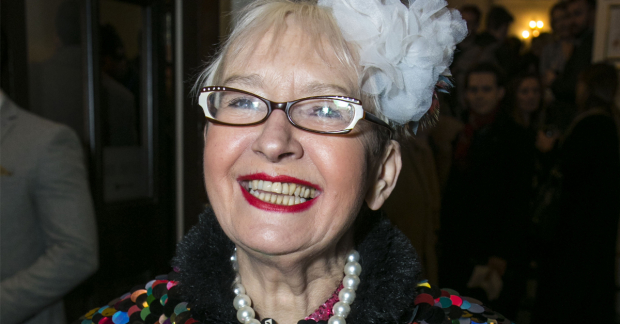 1. What's the name of your show and where and when can we see it?
It's called Harpy and it's on at Underbelly Cowgate at 4pm, every day except 13 August.
2. How would you describe Harpy in five words?
Relevant, thought-provoking, funny, touching, hopeful
3. How would you describe your character Birdie?
She's a woman of a certain age who's been invisible for most of her life. That's a long lonely time she's had of it. Her behaviour isn't what people would deem normal but how could it be? And these days what's normal anyway? Her story is all too common – she's someone who has fallen through the cracks of life. I'm thrilled be telling it for all of the other Birdies out there.
4. It's a one-woman show, does it ever get a little lonely?
I can already sense it might because it'll only be me on that stage every day. But, we've collaborated brilliantly as a team in the process of making the show.
5. Why haven't you appeared at the Fringe before now?
The right opportunity has never come up. Either the right piece hasn't presented itself or I've been working. I did lots of summer seasons back in the day and I've also spent several summers abroad touring in shows.
6. Have you been given any advice about performing at the Fringe?
I like to suss things out for myself so I've avoided seeking advice. If you spent your whole life listening to advice you'd never leave your bed of a morning.
7. The play is about hoarding, are you a hoarder?
Definitely not. I throw one thing out a week in order to avoid it. As a rule I think thirty years is long enough to own something
8. What's the biggest challenge in performing in this show?
I have the sole responsibility to get it absolutely right. I want it to be the best it can be every time the play is performed. That's a huge challenge.
9. What's your earliest memory in entertainment?
When I was six years old, I fell through a cardboard box playing one of Angel Gabriel's assistants just as I was telling Mary to "Fear Not". The audience laughed at me struggling to get out and I inadvertently got a taste of being comedic.
10. What do you consider to be your big break?
My introduction to professional theatre was as a member of the ensemble in a touring production of The Desert Song starring John Hanson. They could only accept four people without an equity card and the rest of the cast had to vote if you were to be in it or not. So to be welcomed into the fold in this way was thrilling.
11. What would you have been if you hadn't become a performer?
A counsellor. There's not enough common sense in the world.
12. What draws you to acting?
It's a marvellous platform for helping people escape a bit through entertainment.
13. Had you always thought you would be an actor?
I certainly felt it was my calling.
14. Who are your idols?
Lucille Ball and the great David Croft who taught me so much.
15. If you could go back in time and change one thing, what would it be?
That my dad had never died.
16. What have you seen onstage recently?
I am a patron of the Above the Stag theatre and they've just opened a fabulous new theatre in Vauxhall. I've not been going out much due to working on the show but I did see their last production Penetration which I loved.
17. Do you ever miss starring in Hi-de-Hi!?
Hi De Hi was one of the most wonderful things that happened to me… but that was then and this is now.
18. What do you do to unwind in your spare time?
I like spending time with friends in restaurants… anything social. I also like hill walking which I think people will find surprising. I go out with friends into the Peak District – I even use Nordic skis.
19. What would your dream role be?
When I fell through that box in the Nativity I was thinking "I wish I was the Virgin Mary…". Maybe now I've missed the boat on that front.
20. What advice would you give to aspiring actors?
Do the preparation and be professional. Know your lines. Turn up. Do as you're told.