Richard Hawley and Chris Bush's Standing at the Sky's Edge musical cast announced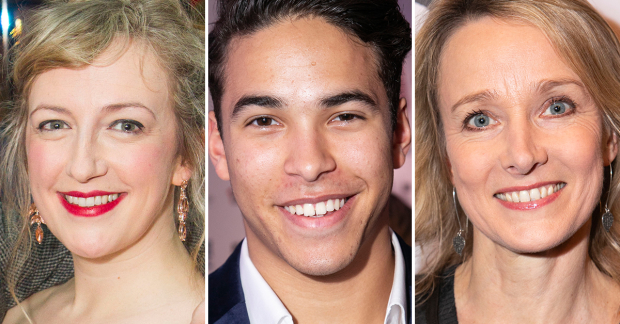 Casting has been announced for new musical Standing at the Sky's Edge, which premieres at Sheffield Crucible in March.
Directed by the venue's artistic director Robert Hastie, the piece has music and lyrics by musician Richard Hawley (a Brit nominee, Southbank Award winner and guitarist for bands including Pulp) and a book by Chris Bush (The Assassination of Katie Hopkins). The musical spans the course of 60 years and tells the story of Park Hill, a beloved residential site in Sheffield originally conceived as a concrete utopia.
Appearing in the show will be Darragh Cowley (Spring Awakening), Nicole Deon (Dreamgirls), Louis Gaunt (Kiss Me, Kate), Adam Hugill (making his professional stage debut), Robert Lonsdale (A Lie of the Mind), Fela Lufadeju (Guys and Dolls), Maimuna Memon (Into the Woods), Johanne Murdock (Leave to Remain), Damian Myerscough (Romeo and Juliet), Alastair Natkiel (Women on the Verge of a Nervous Breakdown), Faith Omole (An Ideal Husband), Deborah Tracey (Alice's Adventures Underground), Rachael Wooding (A Chorus Line) and Alex Young (Show Boat).
The show has design by Ben Stones, choreography by Lynne Page, musical supervision by Tom Deering, musical direction by Will Stuart, lighting by Mark Henderson, sound by Simon Baker and casting by Stuart Burt. It runs from 15 March to 6 April.
Sheffield Theatres has also announced casting for the upcoming revival of debbie tucker green's hang, which opens in the studio space on 21 February.
tucker green's 2015 piece, which first opened at the Royal Court, follows a woman who is the victim of a serious crime, deciding the fate of the perpetrator. It will star Diveen Henry (Helen), Marianne Oldham (A Monster Calls) and Sid Sagar (White Teeth). hang is directed by Taio Lawson and has design by Rosanna Vize, movement by Jenny Ogilvie, lighting by Andy Purves, sound by Dan Balfour and casting by Karishma Balani.