Notes from New York: Looking forward to the Tonys, Drama Desks, and Father's Day with Lear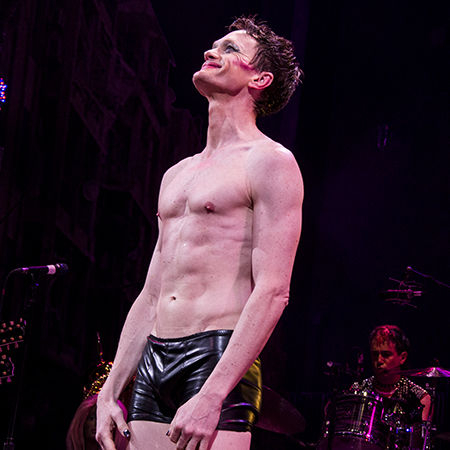 New Yorkers love awards. We thrill at everything from the Tony nominees' euphoric day-after reactions to Drama Desk nominees' giddy excitement. That's why, even though the last month has brought us Outer Critics Awards, Theatre World Awards, Drama League Award nominations, and Astaire Award nominations (in addition to the Tonys and Drama Desks), we're still going strong. But even the most Awards-obsessed can start to find it all overwhelming, so if you're feeling a tad lost, try reviewing our Guide to Theater Awards.
Some of the most nominated shows of the season have just opened – in some cases, only days before the nominations. For instance, Neil Patrick Harris opened late last month in the Broadway debut of John Cameron Mitchell and Steven Trask's cult musical Hedwig and the Angry Inch and immediately garnered a slew of nominations. At the opening night, TheaterMania spoke to one of the production's original stars about her audition for the then-unknown show.
The last month also brought the auspicious openings of Harvey Fierstein's Best Play-nominated Casa Valentina and, at long last, the Broadway-from-West-End transfer of Martin McDonagh's The Cripple of Inishmaan, starring WhatsOnStage Award-winner Daniel Radcliffe. Though the production itself was ineligible for most awards (because it's the same version that hit the Great White Way nearly two decades ago), New Yorkers have also been pleased to welcome back Kander and Ebb's classic musical Cabaret. TheaterMania in particular was so happy about the show's return to Broadway, that we created a video supercut of our favorite Emcees and spoke to Tony nominee Linda Emond about dancing with pineapples and fellow nominee Danny Burstein.
Broadway has also had to say a few goodbyes in the last month, with Tony nominations (or the lack thereof) wreaking their usual havoc. Both The Velocity of Autumn and The Bridges of Madison County have played their final performances. Even Bridges leading man Steven Pasquale's dedication to his sexy five-o'clock shadow couldn't keep the show open, so TheaterMania said farewell to Bridges with actor Derek Klena's look back at the musical's run. With any luck, Bridges will at least bring its star, Kelli O'Hara, her first Tony Award for the role of frustrated housewife and dedicated mother Francesca Johnson.
Francesca wasn't even in the running for our Mother's Day celebration of the worst mothers currently on Broadway, which includes Cinderella's Wicked Stepmother, Matilda's Mrs Wormwood, and a few surprises. TheaterMania also remembered moms with a nostalgia-inducing video of our favourite "Happy" mother/daughter duo, Judy Garland and Liza Minnelli. And mothers aren't the only parental variety we've highlighted in the last few weeks. If you're looking for a unique way to honour your dad this Father's Day (with slight patricidal subtext), consider celebrating the Year of Lear.
As we look forward to Father's Day, the Drama Desks, and the Tonys, New York is also beginning to look ahead to next season. April (and early May) showered us with announcements that many of our long-lost favorites would be heading back to Broadway. James Earl Jones, Kristin Chenoweth, and Hugh Jackman – all Tony Award winners – are heading to the Broadway stage in the coming year. Plus, the beloved team from the 2001 Tony-winning production of The Producers, Nathan Lane and Matthew Broderick, will reunite for Terrence McNally's It's Only a Play. Looks like everything old will be new again on Broadway next season!