Matt Trueman: Olivier nominations – the good, the bad and the ineligible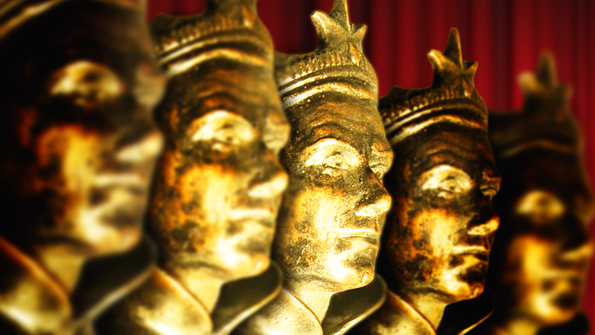 People often say awards don't matter – usually right after they've lost out. The thing is, they do, and I'll tell you why.
Each year, I write a round-up of the past twelve months' theatre for Whitaker's Almanack. If you don't know what Whitaker's Almanack is, it's basically an annual encyclopaedia; a record of the year in everything from politics to the water industry, from tax systems to pop music. It has an exhaustive list of dames in it. It records how we died. (Natural causes still leading the pack on that front. Phew.)
Anyway, my theatre round-up ends – always has done – with a list of the year's major awards. Whatever I write, whatever the overarching narratives of the year, the award-winners are always there at the end. In short, awards go down in history. They define theatre's narrative – and none more so than the Oliviers, the gold standard of theatre awards.
It's why they need some transparency, not least about what's eligible. You can see clues in this year's nominations. The Nether, for example, isn't down as a Royal Court show, despite originating in Sloane Square, since its run there lasted less than four weeks. Handbagged, up for best comedy, doesn't count as a Tricycle show, because the Tricycle isn't a full SOLT member. Neither's the Young Vic, but affiliate members can pay a levy to make their shows eligible for the main awards – hence Streetcar's inclusion. And since SOLT doesn't publish a list of its members, I can't tell you whether the Menier Chocolate Factory's in there or not, so there's no telling whether Jamie Lloyd's thrilling revival of Assassins has been spectacularly snubbed or simply sat the Oliviers out. Either way, it won't make the history books.
But what of this year's list? Generally speaking, I think it's pretty good. Fantastic to see A View From the Bridge so well recognised, particularly its designer Jan Versweyveld, who's up for both set and lighting: a rare case of an unshowy set being rightly recognised. King Charles III deserves its six, not least for uncanny supporting performances from Lydia Wilson and Richard Goulding. James McAvoy ought to run Mark Strong very close for best actor, and I'm rooting for Imelda Staunton's gumball from Good People over her glitzier best actress nominees.
City of Angels, too, is well worth its lot: five, including Josie Rourke's first inclusion and Howard Harrison's oh-so-precise lighting. It's a shame, though, that some of those performances aren't in there: Tam Mutu's smouldering Stone and Rebecca Trehearn's delicate Doona in particular. If George Maguire doesn't get his best supporting for Sunny Afternoon, I might just storm the ROH stage in protest.
'I'm wary of the way the subsidised sector has been whitewashed out'
Dereliction of duty, perhaps, but I've not seen either Memphis or Beautiful, yesterday's biggest recipients with nine and eight apiece. The press release spun those numbers as the sign of a great year for musicals. I'd argue the opposite: it smacks of a lack of serious competition. Women on the Verge looks lucky to get two – Tamsin Greig sings like milk on the turn – while Made In Dagenham is hard done by with the same haul. That Nicole Scherzinger is up for an Olivier is, frankly, a body-blow to acting everywhere. She can sing – boy, can she sing – but she played Grizabella like a school play pensioner. My kitchen table is more cat-like.
Where else would I carp? I'm not convinced by The Nether, if I'm honest, and it seems strange that Skylight's up for best revival without a mention for its stars, Bill Nighy and Carey Mulligan. Streetcar bored me senseless and Gillian Anderson seemed to be doing her own thing entirely, completely at odds with the production around her. The affiliate award – as so often – looks like a lucky dip.
Mostly, though, I'm wary of the way the subsidised sector has been whitewashed out. Exclude those shows that wound up with West End runs, and you're left with three nominated shows: City of Angels, A Streetcar Named Desire and Here Lies Love.
Two years ago, the Society of London Theatre changed the awards process, lessening the judging panel's impact to increase the say of SOLT's 170 members, the overwhelming majority of whom are in the commercial sector. In the three years before that shift, you had 10, 16 and 12 such shows recognised.
There are two ways of reading that. One, a very good thing, that the best subsidised shows are making their way into the West End quickly and efficiently. Two, less good, that the voting system has skewed the Oliviers towards the commercial sector at the expense of SOLT's subsidised members. The truth, in fairness, is probably somewhere between the two.