Madagascar the Musical unveils new touring cast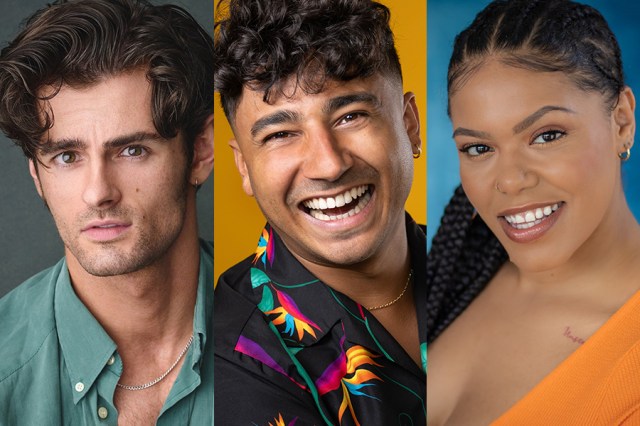 The touring cast has been confirmed for the return of Madagascar the Musical, which opens on tour at Theatre Royal Plymouth this autumn.
Based on the popular DreamWorks Animation film, the musical adaptation follows four animal friends who escape from New York's Central Park Zoo and find themselves on an unexpected journey to Madagascar.
The production will be presented by Selladoor Worldwide, who previously toured the musical from 2018 to 2019. The 2023 tour kicks off in Plymouth on 20 October 2023, before heading to Cheltenham, Peterborough, Aylesbury and Sunderland. Following international visits to Monaco, Hong Kong and Singapore, the UK and Ireland tour will recommence in February 2024, playing Manchester, Bradford, Blackpool Swansea, Belfast, Birmingham, Grimsby, Liverpool, Dublin, Oxford, Edinburgh, Inverness, Wimbledon, Stoke-on-Trent, Sheffield, Wolverhampton, Dartford, Eastbourne, Barnstaple, Cardiff, Newcastle, Northampton, Nottingham, Southend, Glasgow and Aberdeen.
TV presenter, theatre performer and Strictly finalist Karim Zeroual will lead the cast of the tour as King Julien, alongside Laura Marie Benson (Kowalski), Francisco Gomes (Marty),Aidan Harkins (Swing), Joseph Hewlett (Alex), James Hilton (Ensemble), Gabriel Hinchliffe(Swing), Ella Howlett (Rico), Connor Keetley (Skipper/ Maurice), Brogan McFarlane (Private/ Mort), Joshua Oakes-Rogers (Melman) and Jarnéia Richard-Noel (Gloria).
Zeroual said today: "I'm really excited, I love the film dearly, it's one of my favourites. King Julien is such an iconic character I'm looking forward to getting down and 'winding my body!' to Move it Move it! Theatre is actually my one true love. I trained at theatre school and started my career in the West End. I've been doing a lot of TV recently so coming back to theatre feels like coming home. There's nothing like a live audience in front of you. I really can't wait."
The piece is directed by the award-winning Kirk Jameson with choreography from Fabian Aloise and musical supervision from Mark Crossland, puppet design by Max Humphries and puppet direction from Emma Brunton. It is based on original set designs by Tom Rogers.