Les Misérables announces new cast including Dean Chisnall and Bradley Jaden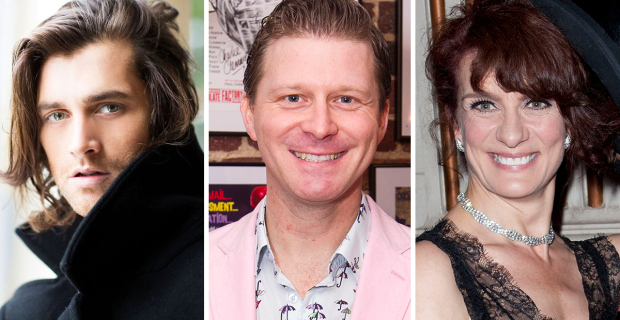 New casting has been announced for the West End production of Les Misérables.
From 11 June 2018 Dean Chisnall will take over as Jean Valjean, Toby Miles will play Marius, Elena Skye will be Eponine, Vivien Parry as Madame Thenardier and Amara Okereke as Cosette.
Steven Meo will continue as Thenardier and Carley Stenson will continue as Fantine. David Thaxton plays Javert until 21 July, and Bradley Jaden will star as Javert from Monday 23 July.
There will be further casting announced in due course.
From June 11, the full company will be Tegan Bannister; Emma Barr; Adam Bayjou; Ciarán Bowling; Oliver Brenin; Dean Chisnall; Grace Farrell; Sophie-May Feek; Adam Filipe; Antony Hanson; Sam Harrison; Barnaby Hughes; James Hume; Ciaran Joyce; Katie Kerr; Rebecca Lafferty; Sarah Lark, Hannah Grace Lawson; Jessica Lee; Jo Loxton; Anna McGarahan; Steven Meo; Toby Miles; James Nicholson; Amara Okereke; Vivien Parry; Carley Stenson; Elena Skye; David Thaxton; Ben Tyler; Joe Vetch; Raymond Walsh and Andrew York.
Chisnall's recent theatre credits include Blood Brothers and Secret Diary of Adrian Mole Aged 13 ¾. Jaden is currently starring as Fiyero in Wicked and returns to Les Misérables having originally played Enjolras in the 30th anniversary cast.
Les Misérables is Alain Boublil and Claude-Michel Schönberg's musical based on Victor Hugo's novel. Songs featured in the show include "I Dreamed a Dream", "On My Own", "Stars", "Bring Him Home", "Do You Hear the People Sing?" and "One Day More". It originally opened at the Barbican Theatre in 1985 and transferred to the Palace in December 1985.