Idris Elba and Kwame Kwei-Armah collaborate on new Manchester International Festival show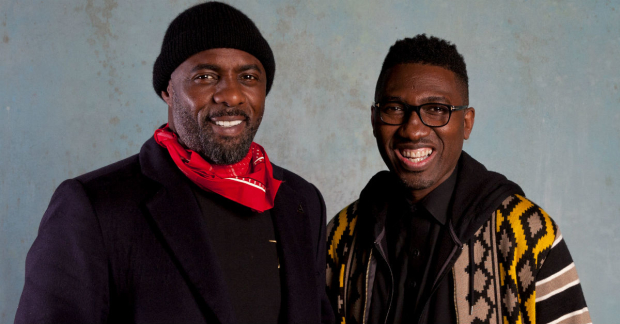 Actor Idris Elba and the Young Vic's artistic director Kwame Kwei-Armah are to collaborate on a new show for the Manchester International Festival.
Their piece, Tree, will take audiences on a search for the 'soul and spirit' of South Africa. Elba's album Mi Mandela will provide the soundtrack to the show, which will take place in the round within Upper Campfield Market Hall.
Tree will combine music, dance and film to explore the past, present and future of a country at a crossroads, all seen through the prism of one young man on a journey of healing.
Elba said: "Kwame and I have both had a strong desire to work with each other for a long time now… Our joint ambition being to make a piece of work inspired by South Africa, using the album Mi Mandela as a starting point. We've both experienced personal moments of healing connected with the country and we're starting to explore that together. " The piece takes place from 29 June to 10 July, with previews from 29 June to 3 July.
Tree is part of a line up of three newly announced commissions for the MIF, which takes place between 4 and 21 July 2019. Yoko Ono's Bells for Peace will take place in Cathedral Gardens as the opening event of the festival. Thousands of diverse voices and a people's orchestra of bells from home and abroad will ring out for peace on 4 July at 6pm.
Grime artist Skepta is also appearing at this year's festival with Dystopia987, an immersive experience held in a secret Manchester location. There will be a live set along with guest appearances at each of the performances, which run from 17 to 19 July.