How much money do West End performers earn compared to Broadway?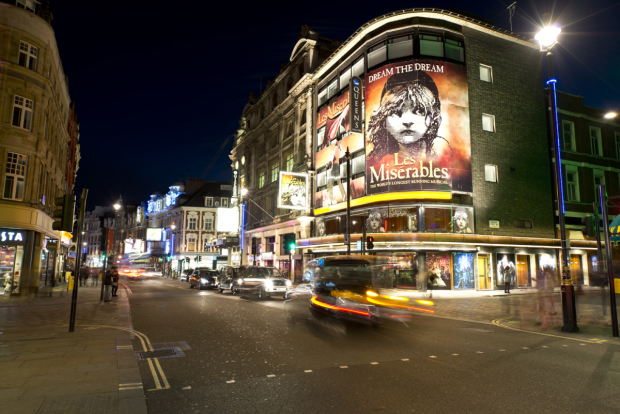 An article on Playbill about the amount of money earned by Broadway performers, musicians and stage management has been causing a stir this week, due to the disparity in pay on either side of the Atlantic.
While it's worth noting that the average Broadway ticket price is much higher than the West End equivalent – $109 (£76) compared to £44 in 2016/17 – we thought we'd compare the two to find out just how wide the gap is.
Actors
SOLT/Equity UK (2018-2019) have different rates for performers depending on the size of the venue in which they are performing.
The minimum weekly wage for actors in venues with a capacity of over 1,100 seats is £695, £632 for 800 to 1,099 seats, and £569 for any theatre that has 799 seats or fewer.
By comparison, the minimum wage for Broadway performers is $2,034 a week, or £1,430 at today's exchange rates. A huge difference of up to £862 per week.
Performers can also earn additional payments for 'extras' such as £91 per week for being the Dance Captain ($406 on Broadway), or £26 per performance for understudying a lead role ($54).
Musicians
The gap in pay for musicians performing in theatre productions is slightly less but considerable nonetheless. The weekly minimum for musicians set by SOLT/Musicians Union (October 2017 to October 2018) is £1,000, increasing by £150 for extra instruments played. The Broadway equivalent is $1,886 (£1,325), so a difference of £325 per week.
Stage Managers
Stage Managers are also paid by category, with the minimum weekly wage for venues with a capacity over 1,100 seats at £815, 800 to 1,099 seats is £752, and up to 799 seats is £689.
On Broadway the minimum weekly salary is $3,342 (£2,349) a week for a musical, or $2,872 (£2,018) for a play. A whopping difference of up to £1,535.