Tom Littler on how to direct nine Noël Coward plays at once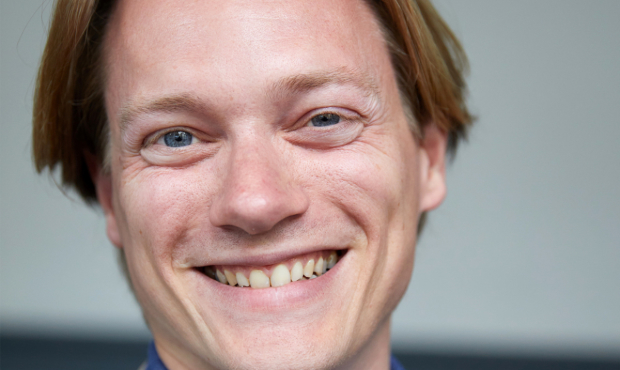 I'm in technical rehearsals and previews for Noël Coward's Tonight at 8.30. It's a collection of nine one-act plays. The most famous, Still Life, was later immortalised as Brief Encounter. Coward wrote the music and lyrics, as well as the plays – four of them feature songs and dances of different styles. We've grouped them into three trios, so if you come on a weekday evening you see three plays – often a musical, then a comedy, then a drama. Each trio lasts about two hours 15 minutes. But at the weekends you can see all three trios (nine plays!) with breaks for lunch and dinner. Staging two or three of the Tonight at 8.30 plays has always been popular, but this is the first time since 1936 that all nine can be seen together in London.
So – for anyone else contemplating such a foolhardy enterprise – here are nine hard-won tips for how to direct nine plays at once.
1. Why? Do you have to?
There's no denying that those thoughts have occurred over the year of creating Tonight at 8.30. This is very expensive and very difficult. It will need all your experience and training – and then you'll still be working it out as you go along. It will only be worth it if you're desperate to do the project.
2. How are the plays different?
How can you serve up something where the flavours are surprising and contrasting? These nine include music hall, sitcom, farce, musicals, operetta, and drama.
3. How are the plays the same?
If they contrast too much, why stage them on the same evening? Look for the moments that tie them together. Several of the Tonight at 8.30 plays look at marriage and divorce. As in life, sometimes that's heartbreaking, and sometimes it's hilarious.
4. Get the casting right.
We have nine actors playing 73 roles. You need outstanding actors who offer a versatility of styles – for Coward, the key is to have the emotional availability to access the truth and the pain just underneath all that glittering chat. And be patient: you are asking a lot of them.
5. Surround yourself with talent.
You won't have time to micromanage every corner of the shows – get people you trust and who understand your work. We have one of the world's great Coward interpreters, Stefan Bednarczyk, as the musical director. My longstanding costume designer, Emily Stuart, is creating 81 outfits.
6. It's all about the planning.
Early last year, I agreed with the Coward estate to do the revival and by April/May my associate director Gabbie Bird (the real engine room of the whole thing) and I started to work out the trios, casting requirements, etc. There have been a lot of spreadsheets.
7. And it's all about the spins.
Nine plays – plus three more in our sister piece, Tomorrow at Noon – means a set must keep changing. Our genius set designer, Louie Whitemore, has worked wonders. In each trio, there's a five minute pause and a 15 minute interval (the 'little spins'), and then there's a 90 minute gap between trios to do a 'big spin'. You'll need more spreadsheets.
8. But it's all about the breaks.
Your stage managers and crew need to take breaks. So you'll need a lot of people (we have four stage management, plus interns), so they can cover both the shows and the spins. You'll need another spreadsheet. Or two.
9. Listen. Keep relaxed.
When you close the rehearsal room door, you're just directing one play. Forget the 48 spreadsheets. Listen to the play and focus on it line-to-line and beat-to-beat like you always do.