Harry Enfield and Arthur Darvill lead the cast of Hampstead Theatre's Genesis Inc.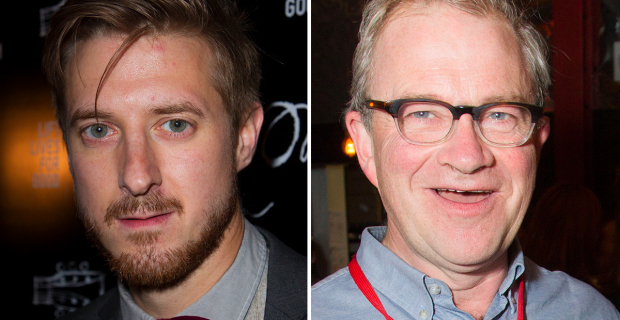 Harry Enfield (Once in a Lifetime) will come to the Hampstead Theatre for the first time to star in the world premiere of Jemma Kennedy's Genesis Inc. this summer.
The piece, a comedy about the privatisation of human reproduction, will also star Arthur Darvill (Once, Treasure Island) as Miles/Abraham, Clare Perkins (Daisy Pulls It Off), Oliver Alvin-Wilson (Nine Night) as Jeff / Donna Summer, Ritu Arya (Mother Christmas) as Serena, Kirsty Besterman (Experience) as Daisy/Kiki/Serena's Ovary 2/Hagar/Teenager/Nurse, Laura Howard (Fall of the Kingdom) as Bridget/Serena's Ovary 1/Angel 1, Shobu Kapoor (Dinner With Saddam) and Arthur Wilson (Things I Know To Be True).
The piece sees Enfield take on the role of God and Karl Marx, across five different scenes with different circumstances.
Laurie Sansom (Nightfall) directs the show, which will have design by Jess Curtis, lighting by Oliver Fenwick, composition by Zara Nunn, sound by Gareth Fry, video by Ian William Galloway and movement by Georgina Lamb.
Kennedy's recent stage credits include The Prince and the Pauper and The Gift, and she is preparing to write her first stage musical Electric Ladies. She will be appearing at the Fertility Fest at the Bush Theatre, alongside a snippet of the show, on 11 May.