Halls musical at the Turbine Theatre – first look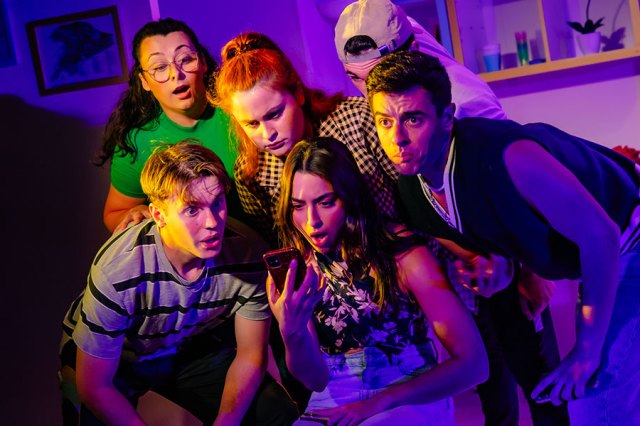 First look content has been released for Halls the Musical at the Turbine Theatre.
Playing to 30 July at the Battersea venue, the piece is penned by Jennifer Harrison and George Stroud, with direction by Andy Fickman (Heathers). It follows a group of freshers who all end up in the same student halls.
Set to appear will be May Tether (Heathers) as Jessie, Ivan Gonzalez (Joseph and the Amazing Technicolor Dreamcoat) as Dan, Kelly Sweeney (Unexpected Joy) as Sam, Elena Gyasi (Six) as Zoe, Matteo Johnson (Bat Out of Hell) as Lewis, Jacob Dachtler (GSA graduate) as Will, Lenny Turner (The Last Five Years) as Josh and Jen Pandya (Mamma Mia!) as Natalie.