Gillian Lynne's life celebrated with special performance featuring Beverley Knight, Ramin Karimloo and more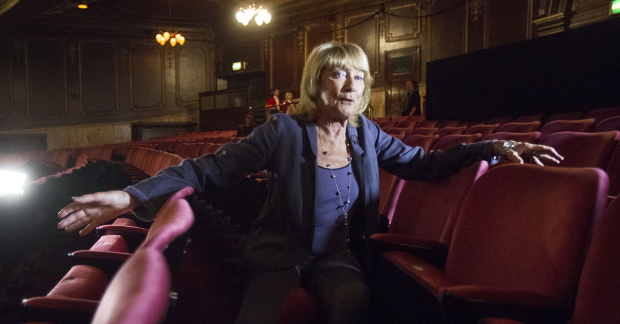 A one-off performance featuring a raft of stars is to be staged in London, to commemorate and celebrate the life of Dame Gillian Lynne.
To Gillie, With Love will take place on 2 July at the Gillian Lynne Theatre on Drury Lane. The night will feature performances from the likes of Beverley Knight, Sergei Polunin, Tamara Rojo, Richard O'Brien, Sierra Boggess and Ramin Karimloo.
The night marks the launch of the Dame Gillian Lynne and Peter Land Foundation, with all proceeds from the night going to the newly established organisation.
The full list of appearances are Anthony Barclay, Christopher Biggins, Sierra Boggess, Greg Castiglioni, Lorna Dallas, Ben Forster, Anna Francolini, Jason Gardiner, Nickolas Grace, Linzi Hateley, Michael Howe, Ramin Karimloo, Hannah Kenna Thomas, Jeremy Kerridge, Beverley Knight, Peter Land, Emily Langham, Annabel Leventon, Iain Mackay, Robert Meadmore, New Adventures Company, Caroline O'Connor, Jonjo O'Neil, Richard O'Brien, Sergei Polunin, Stuart Matthew Price, Hugh Quarshie, Jack Rebaldi, Liz Robertson, Sir Ken Robinson, Tamara Rojo, Jamie Safir, Wayne Sleep, Scarlett Strallen, Una Stubbs and Hannah Waddingham.
A choir with student from Arts Ed and the Royal Academy of Music will also be part of the evening.
Peter Land, Lynne's husband, said: "Two years before my wife passed away we discussed the foundation and she insisted on having it in both of our names. We both benefitted hugely in our careers from the kindness of others and that is what we want to do with the Foundation – to be the help that Gillian Lynne was to so many performers throughout her career."
"I remember the actor George Baker being wonderfully generous to me and Gillian always said that the support she got from Noël Coward, personally and professionally kept her going when times were tough."
Lynne died in 2018 at the age of 92. She was choreographer behind some of the most important British musical theatre creations and her iconic work included the movement in Cats, The Phantom of the Opera and Aspects of Love.
The night will be curated and produced by Peter Land and Lean Two Productions and directed and staged by Chrissie Cartwright, Gillian's long-time collaborator on Cats. There will be musical direction by Peter McCarthy, scenic design by Matthew Kinley, lighting design by Michael Robertson and sound design by Adam Fisher. The evening is supported by LW Theatres and Cameron Mackintosh Ltd.