Gillian Lynne: 'Phantom was Andrew Lloyd Webber's act of love'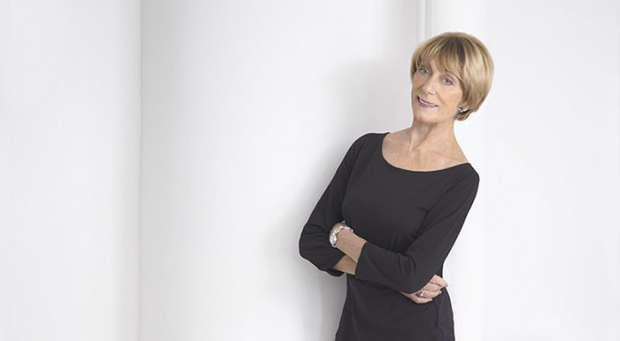 Dame Gillian Lynne has been very busy. When I arrive at her immaculate Hampstead ground floor flat – decorated with countless awards – the legendary dancer and choreographer isn't quite ready for our interview. "It's been absolutely mad, what with the celebration," she explains.
That celebration is the imminent birthday gala performance of The Phantom of the Opera, Andrew Lloyd Webber's 1986 musical romance, which has been running non-stop in the West End for 30 years. But I'm confused: why is Lynne busy? Yes, she created the choreography for the show – which tips its hat to gothic ballet and opera styles of the early twentieth century – but her work on that show, much like her other Lloyd Webber collaboration Cats, is firmly cemented into the piece – she surely can't be planning anything new on it.
Once ready, only ten minutes late and with an infectious, giddy energy, she explains: "It has been mayhem. We have 72 people coming back to the show, some of whom were in the original. I am staging it, we always try to do something a little different [for an anniversary]."
Looking at her, perched delicately but sturdily on the corner of her hearth, and listening to her talk excitedly about Phantom and about the work she is doing in preparation for the gala, it is very easy to forget, difficult to believe, even, that Dame Gillian Lynne is 90 years-old.
'When I first heard Phantom I thought I was going to faint, it was that beautiful.'
She was in her late fifties, then, when Lloyd Webber first approached her in 1984 about working on Phantom. "It was on a plane to Australia," she says. He outlined the story to her while sky-high and when they had landed he played her the score.
"When I first heard it I thought I was going to faint, it was that beautiful. It is a little bit of musical theatre, and quite a lot of opera," says Lynne, "The score is streets ahead of other scores. Like me, Andrew has got jazz in him, and that's what makes him so special. [Phantom] is a classical score but I find it's got things threaded through that are very different."
Lynne was there from the beginning on Phantom, which opened five years after Cats – the musical for which she won an Olivier Award for Outstanding Achievement of the Year and was nominated for a Tony. For her, a big part of the attraction to Phantom was the crack team producer Cameron Mackintosh – also producer on Cats – was pulling together. Director Hal Prince was at the helm, Maria Bjornson was designer, and the young Michael Crawford was to play Phantom, with Lloyd Webber's soon-to-be wife Sarah Brightman as Christine.
With all those big personalities, I wonder whether during the process of creating the show there were ever any arguments. "Well, we were all feisty in our own ways, but we all liked each other and we just got on well. Which is unusual, it's such a big effort," she says.
'The show was a thing from Andrew Lloyd Webber's heart, it was very complete'
Lynne thinks that part of the reason people didn't fall out was down to the fact that Lloyd Webber had penned Phantom as "an act of love" for Brightman. "They weren't married yet and he had fallen in love with her on Cats . [Phantom] was a thing from his heart, it was very complete and somehow we all fell in to place."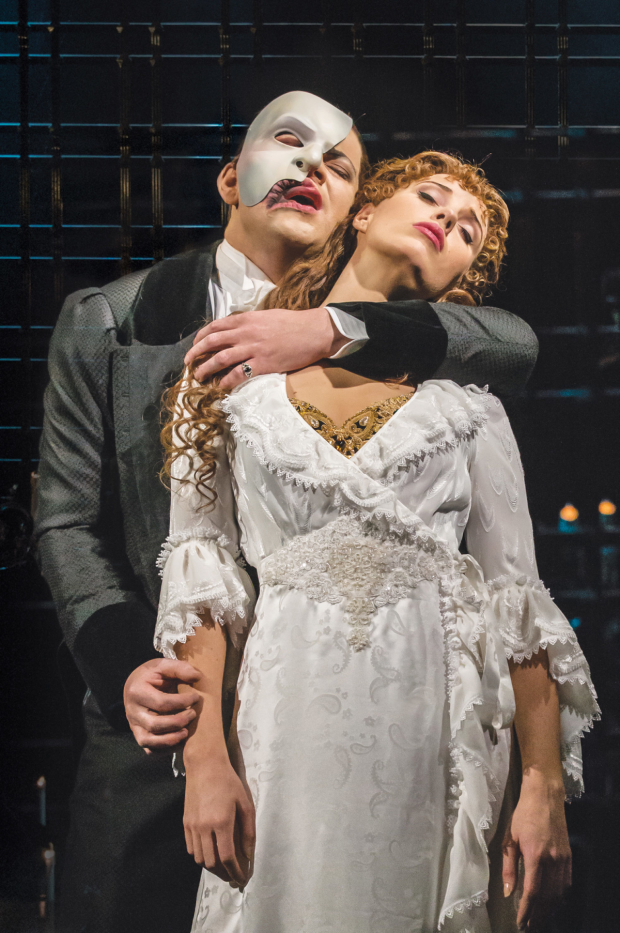 Could she have imagined it would still be running 30 years later? "No!" she answers, before adding that the scores of producers and other creatives there on the first night were overtly bowled over by it."I thought that was a very good sign, you don't usually get that. And within two days there were people fighting to get tickets, so I guess we did have a bit of an inkling early on."
A lot of people have now seen The Phantom of the Opera (an estimated 140 million worldwide), which is based on the original 1909 novel Le Fantome de L'Opera, by Gaston Leroux. But in case you haven't taken an opportunity to see it in the last 30 years (what have you been doing?), it tells of a beautiful soprano, who has a secret, disfigured admirer – a musical genius, who hides himself from the world in an opera house. It is a dark, epic story and Lynne loved the plot from the beginning. "I grew up in the ballet, I liked gothic and dark. I used to dance the Queen of the Wilis in Giselle, the Black Queen, in Checkmate, I loved all that."
'Cats was bloody maddening, but it is still two thirds my work'
When it comes to creating movement for a piece, it seems her process is instinctive. "The way I work is that I listen to the music and that speaks to me. My body seems to just follow in the lines of that," she says. Self expression and body language is clearly a huge part of who Lynne is; throughout our interview she does not stop moving, using her hands, legs and head to say as much about the work as she does words.
Remarkably, the movement has barely changed in Phantom over 30 years. There has been what Lynne calls "interpretation changes" but the movement on Phantom is very much still Lynne's. Something that hasn't quite managed to happen on Cats, after Andy Blankenbuehler the choreographer on Hamilton was brought in to work on the new Broadway run which opened earlier this year.
"It was bloody maddening," Lynne sighs, "But it is still two thirds my work.
"I made myself a good friend of the choreographer because I do not think it's his fault. But Hamilton and Cats are very different. So he found that wedding quite hard." She says that in no other runs of Cats in the world will her choreography be changed and in a week or two she will be off to rehearse a continental tour.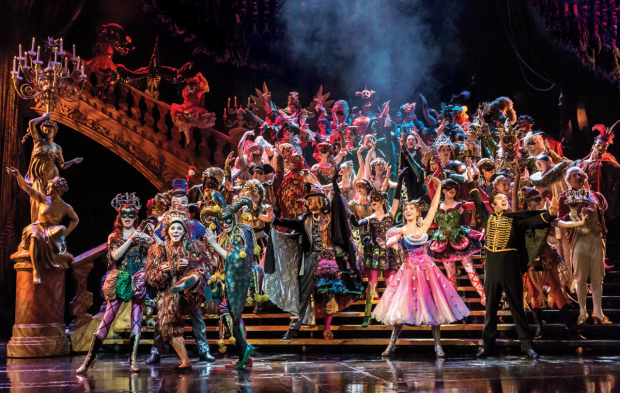 She is still working non-stop, remarkable given the long list of broken limbs and replaced hips (both) she gives me. Would she ever stop working, I ask? "I am a wounded soldier, but I am a worker, it doesn't occur to me to sit down," she says. It is work and her husband Peter Land, 27 years her junior, that drives her. Land will put in an appearance at the 30th gala performance too, as he played the role of Andre a few years into the run.
And she clearly won't be stopping work anytime soon, with a project with the superbly talented dancer Edward Watson also on the horizon. "I'm just very happy and very lucky," she says. "I love the theatre."
The Phantom of the Opera 30th Anniversary Gala runs this evening. The show is booking at Her Majesty's Theatre to 4 March 2017.