Full company for The Lord of the Rings musical revival announced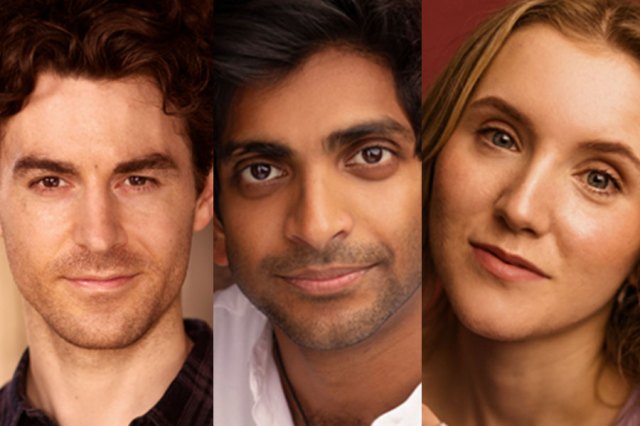 Exclusive: The full company has been announced for the eagerly anticipated revival of The Lord of the Rings.
The show, which was first seen in Toronto in 2006 ahead of a West End premiere the subsequent year, is based on the classic trilogy by J R R Tolkien about a group of Hobbits who attempt to destroy a piece of malevolent jewellery.  The series of novels was adapted into three record-breaking films in the early 21st century.
The stage show has book and lyrics by Shaun McKenna and Matthew Warchus and music by A R Rahman (Bombay Dreams, Slumdog Millionaire), Finnish folk band Värttinä and Tony Award winner and Grammy-nominated Christopher Nightingale (Matilda the Musical).
In an original production, directed by Paul Hart and designed by Simon Kenny, at the Watermill Theatre in Newbury, audiences will follow the story across the venue's auditorium and garden spaces.
The 24-strong company has been revealed today, as have additional creative team members. Set to appear (in alphabetical order) are Folarin Akinmade (Perfect Show for Rachel) as Gimli, Matthew Bugg (Zorro the Musical) as Gollum, Reece Causton (Matthew Bourne's The Car Man) as ensemble, Kelly Coughlin (Avenue 5) as ensemble, Geraint Downing (A Christmas Carol) as Merry, Peter Dukes (Brief Encounter) as Boromir, Amelia Gabriel (Ride) as Pippin and Tom Giles (Miss Littlewood) as Elrond/Saruman.
Breaking up the list into a new paragraph, also cast are Charlotte Grayson (Whistle Down The Wind) as Rosie, Nuwan Hugh Perera (Life of Pi) as Sam, Bridget Lappin (The Rhinegold) as ensemble/Dance Captain, Georgia Louise (Tammy Faye) as Galadriel, Elliot Mackenzie (Whistle Down The Wind) as ensemble, Peter Marinker (Labyrinth) as Gandalf, Louis Maskell (The Grinning Man) as Frodo, Aoife O'Dea (Innocence) as Arwen, John O'Mahony (Fisherman's Friends the Musical) as Bilbo, Yazdan Qafouri (The Band) as Legolas, Sioned Saunders (Amélie) as ensemble/onstage musical director and Aaron Sidwell (EastEnders) as Aragorn.
Hart said today: "Welcoming the cast and creative teams into rehearsals this week has been hugely exciting.  The Lord of the Rings is one of the most epic stories ever written, and our production will hopefully bring audiences closer to the heart of this story than ever before – both figuratively and literally in our intimate 200 seat theatre.  What's central to this production is that we're telling it through the perspective of the Hobbits and hopefully audiences will experience our depiction of Middle-earth with the same awe and wonderment. We're so fortunate to be working with an incredible creative team and a truly multi-skilled group of performers and we're determined to make a piece of theatre that will live long in the memory of all who see it!"
Musical supervision and orchestrations are by Mark Aspinall, choreography by Anjali Mehra, lighting design by Rory Beaton, sound design by Adam Fisher, projection design by George Reeve, associate direction by Sibylla Archdale Kalid, puppet design by Charlie Tymms, and puppetry direction by Ashleigh Cheadle. The stage management team are Cat Pewsey (CSM), Katie Newton (DSM), Natalie Toney and Fern Bamber (ASMs) with -Leila Stephenson (ASM Placement).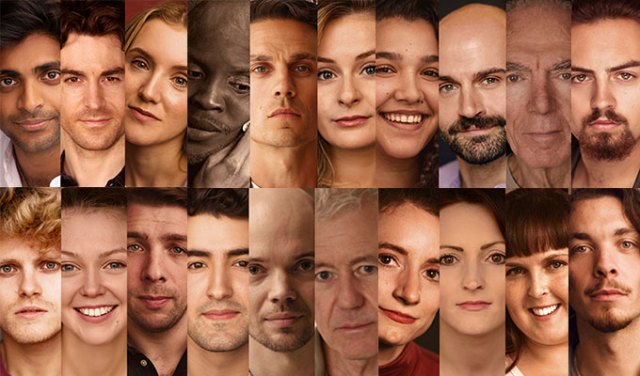 The venue's executive director Claire Murray added: "For 12 weeks, we are welcoming audiences to experience this incredible musical in our very special corner of West Berkshire. We're so excited to welcome new audiences to the theatre, coming from far and wide to visit our beautiful grounds for the first time, as well as our wonderful and loyal audiences who have visited us many times before, to see us using our space in a new and exciting way.
"With the design of the show spilling out from the theatre across our gardens, audiences will be welcomed into the Shire for dinner and drinks in our restaurant or Garden Café on the lawn, before joining in the celebrations for Bilbo's birthday which marks the start of the show.  Any production is a team effort, and we're so grateful to our wider community for their support, particularly those who are so kindly hosting our thirty-strong company this summer, and all those who are sharing in our excitement."
The show is set to play from 25 July to 15 October, with tickets going on sale to the venue's friends from 15 March, and general on-sale from 22 March.
The Watermill has excellent run of form in providing bold and revivifying takes on existing work – following their Grammy-nominated adaptation of Amélie, which ran on tour and in the West End.