Catherine Love: Do more theatres mean more choice for theatregoers?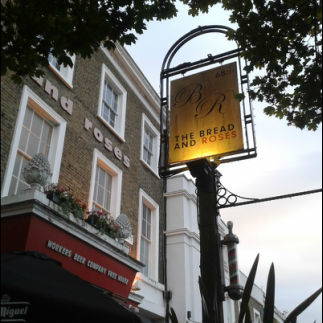 As news arrived last week of yet another new theatre opening in London – the
Bread and Roses
pub theatre in Clapham – the question of whether the city can hold many more performance spaces once again rears its head. As a theatregoer, looking through the hundreds of shows on offer in the capital on any given night can already be overwhelming. Do we really need more choice?
At the same time as more and more theatres are opening their doors, there is a continued, parallel shift by other theatre-makers away from self-contained black boxes and out into different spaces. The Peter Brook Awards, which will announce their latest set of prizes next Monday, have long reflected this change in theatre-making and theatregoing habits. Previous winners include Fuel, a theatre producing organisation without a building base; the Royal Court's off-site Theatre Local project; and shape-shifting, artist-led community Forest Fringe.
This year's main award shortlist might be dominated by more traditional theatre spaces (although they do range from small studios to the in-the-round Orange Tree Theatre), but elsewhere there are further indications of how the understanding of theatre spaces continues to change. Latitude Festival, which has proven its commitment to theatre and other performing arts over a number of years now, is up for the Dan Crawford Innovation Award, while Fuel are once again in the running for a gong. Meanwhile a new award in partnership with A Younger Theatre celebrates work in a festival context, with three nominations from the Incoming Festival for emerging theatre companies.
And these awards shortlists are far from encompassing the full range of different locations in which theatre now takes place. It's possible to see performances in schools, in pubs, in warehouses, in parks, in disused office blocks, in town squares and in fields in the middle of nowhere. Contexts for theatre span from one-off pop-up events to massive festivals, as well as the building-based shows that we are more accustomed to. All the world's a stage.
"Is there really a need for more pub theatres in London?"
That's not to say that any of this is particularly new. Theatre has always found different spaces for its enactment; this latest boom just represents a new proliferation of those spaces. And just as I like to insist that all performance is site-specific (because all performance is necessarily tied to a specific site), these different contexts lend the theatre they host different resonances and often different audiences. All of which is good news for the health and diversity of the art form.
But as I see more and more venues, festivals and pop-ups, erm, popping up, I can't help wondering what purpose they fulfil and what audience they serve. Is there really a need for more pub theatres in London? Does another theatre festival jostling for room in the calendar really do audiences any favours?
In some cases, there is absolutely a neglected niche to be filled or a new audience to be sought. I'm a big believer in theatre getting out of theatres and into other social spaces, where it can surprise its way into the fabric of people's lives, rather than always expecting people to come to it. I only hope that what this explosion of new locations for performance provides is genuine choice and variety, rather than more of the same in different surroundings.