Cast joining Lenny Henry in King Hedley II at Theatre Royal, Stratford East announced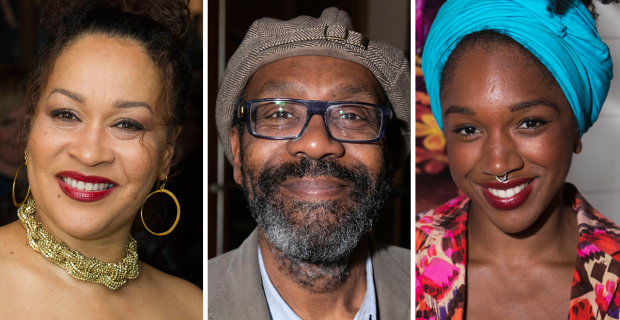 Full casting has been announced for Nadia Fall's production of August Wilson's King Hedley II at Theatre Royal, Stratford East.
Lenny Henry stars in the show as Elmore, and is joined by Dexter Flanders (Queen Margaret) as Mister, Martina Laird (Shebeen) as Ruby, Aaron Pierre (Othello) as King Hedley, Cherrelle Skeete (Fun Home) as Tonya and Leo Wringer (Our Lady of Kibeho) as Stool Pigeon.
Set in 1980s America, Wilson's play follows an ex-con trying to rebuild his life by raising $10,000 dollars to open a video store.
Fall said: "I am thrilled to announce such a brilliant cast for what is surely one of August Wilson's most hard-hitting plays, a story which is as relevant today as when it was first written. This is the first time a Wilson play has been performed at Theatre Royal Stratford East and it feels like a perfect fit."
The piece has set and costume design by Peter McKintosh, lighting design by Howard Harrison and fight direction by Rachel Bown-Williams and Ruth Cooper-Brown.
King Hedley runs from 17 May to 15 June at the Stratford venue.